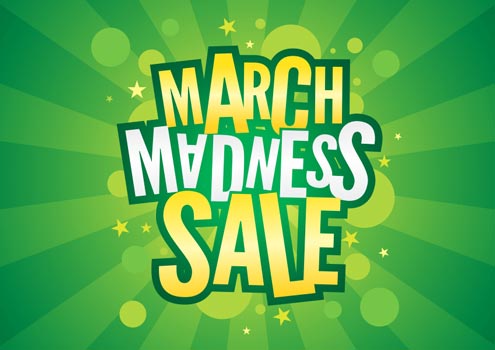 New vehicles are selling at a very rapid pace while truck, SUV, CUV and crossover sales are exploding with no signs of stopping. Both ALG and Kelley Blue Book reported estimated sales for March with great expectations.
ALG/TrueCar
ALG, owned by transparent car-pricing TrueCar projects total new vehicle sales, including fleet deliveries, will reach 1,585,800 units in March, up 0.2 percent from a year ago.
This month's seasonally adjusted annualized rate (SAAR) for total light vehicle sales is an estimated 16.9 million units for the month, up 1.6 percent from a 16.7 million-unit SAAR a year ago. Excluding fleet sales, U.S. retail deliveries of new cars and light trucks grew 1.0 percent with 1,275,806 units.
Incentive spending by automakers averaged an estimated $3,511 per vehicle in March, up 13.4 percent from a year ago, and down 2.1 percent from February 2017.
Other key findings for March:
Registration mix is expected to be 80.5 percent retail sales and 19.5 percent fleet versus 79.9 percent retail and 20.1 percent fleet last March.
Total used auto sales, including franchise and independent dealerships and private-party transactions, may reach 3,635,405, up 2.4 percent from March 2016.
KBB
Meanwhile Kelley Blue Book reported that new-vehicle sales are expected to increase 3 percent year-over-year to a total of 1.63 million units in March 2017, resulting in an estimated 17.4 million seasonally adjusted annual rate (SAAR), a slightly higher figure than ALG. At 1.63 million units this month, the first quarter total comes in at 4.1 million units, up 0.3 percent year-over-year.  This would be the second highest first quarter on record, surpassed only by Q1 of 2000.  This also would be the highest March sales total since 2000, when sales hit 1.66 million total units.
After a record year of sales in 2016 and seven consecutive year-over-year sales increases, Kelley Blue Book's forecast for 2017 calls for sales in the range of 16.8 million to 17.3 million units, this represents a 1 to 4 percent decrease from last year.
Key Highlights for Estimated March 2017 Sales Forecast:
In March, new light-vehicle sales, including fleet, are expected to hit 1,630,000 units, up 3 percent compared to

March 2016

and up 23 percent from

February 2017

.
The seasonally adjusted annual rate (SAAR) for

March 2017

is estimated to be 17.4 million, up from 16.6 million in

March 2016

and down from 17.5 million in

February 2017

.
Retail sales are expected to account for 77.9 percent of volume in

March 2017

, up from 76.8 percent in

March 2016

.
General Motors is expected to gain the most market share in March 2017, up nearly a full percentage point.  In particular, the automaker's SUV lineup could grow sales by 25 percent, with increases led by three all-new models introduced last year, including the Chevrolet Equinox, Buick Envision and GMC Acadia.  GM trucks, especially the Silverado, could have a strong month as well, growing 10 percent with heavier incentives likely playing a role.
The significant shift from cars into SUVs shows no sign of slowing, with double-digit growth projected for the popular compact and mid-size SUV/crossover segments.  This month, analysts expect an overall light truck mix of 63 percent, up from 58 percent last March.
"Mid-size cars continue to suffer as a result of shifting consumer preference toward utility vehicles, and Kelley Blue Book anticipates the segment will lose nearly 3 percentage points of market share," said Fleming.  "This segment, which was the top-selling category in the industry as recently as 2013, is in a rapid decline, which does not bode well for the upcoming redesigns for the Toyota Camry and Honda Accord, due later this year."
Kelley Blue Book

Sales Volume 1

Market Share

Segment

Mar-17

Mar-16

YOY %

Mar-17

Mar-16

YOY %

Mid-Size Car

180,000

215,688

-16.5%

11.0%

13.7%

-2.6%

Compact Car

192,000

204,040

-5.9%

11.8%

12.9%

-1.2%

Compact SUV/Crossover

279,000

242,604

15.0%

17.1%

15.4%

1.7%

Full-Size Pickup Truck

216,000

198,321

8.9%

13.3%

12.6%

0.7%

Mid-Size SUV/Crossover

203,000

173,569

17.0%

12.5%

11.0%

1.5%

Total 2

1,630,000

1,577,491

3.3%

–

–

–

1 Kelley Blue Book Automotive Insights

2 Includes segments not shown
Total Unit Sales from ALG

Manufacturer

March

2017 Forecast

March 2016

% Change vs.

March 2016

BMW
33,500
34,870
-3.9%
Daimler
33,500
31,715
5.6%
FCA
196,500
200,814
-2.1%
Ford
239,000
253,064
-5.6%
GM
266,000
252,128
5.5%
Honda
144,500
138,221
4.5%
Hyundai
74,700
75,310
-0.8%
Kia
57,000
58,279
-2.2%
Nissan
166,000
163,559
1.5%
Subaru
55,000
49,285
11.6%
Toyota
214,000
219,842
-2.7%
Volkswagen Group
52,600
49,850
5.5%

Industry

1,585,800

1,582,114

0.2%
Total Market Share
| | | | | | | | | | |
| --- | --- | --- | --- | --- | --- | --- | --- | --- | --- |
| Manufacturer | | | March 2017 Forecast | | | March 2016 | | | February 2017 |
| BMW | | | 2.1% | | | 2.2% | | | 1.9% |
| Daimler | | | 2.1% | | | 2.0% | | | 2.1% |
| FCA | | | 12.4% | | | 12.7% | | | 12.7% |
| Ford | | | 15.1% | | | 16.0% | | | 15.6% |
| GM | | | 16.8% | | | 15.9% | | | 17.8% |
| Honda | | | 9.1% | | | 8.7% | | | 9.1% |
| Hyundai | | | 4.7% | | | 4.8% | | | 3.9% |
| Kia | | | 3.6% | | | 3.7% | | | 3.2% |
| Nissan | | | 10.5% | | | 10.3% | | | 10.2% |
| Subaru | | | 3.5% | | | 3.1% | | | 3.4% |
| Toyota | | | 13.5% | | | 13.9% | | | 13.1% |
| Volkswagen Group | | | 3.3% | | | 3.2% | | | 3.2% |
| | | | | | | | | | |