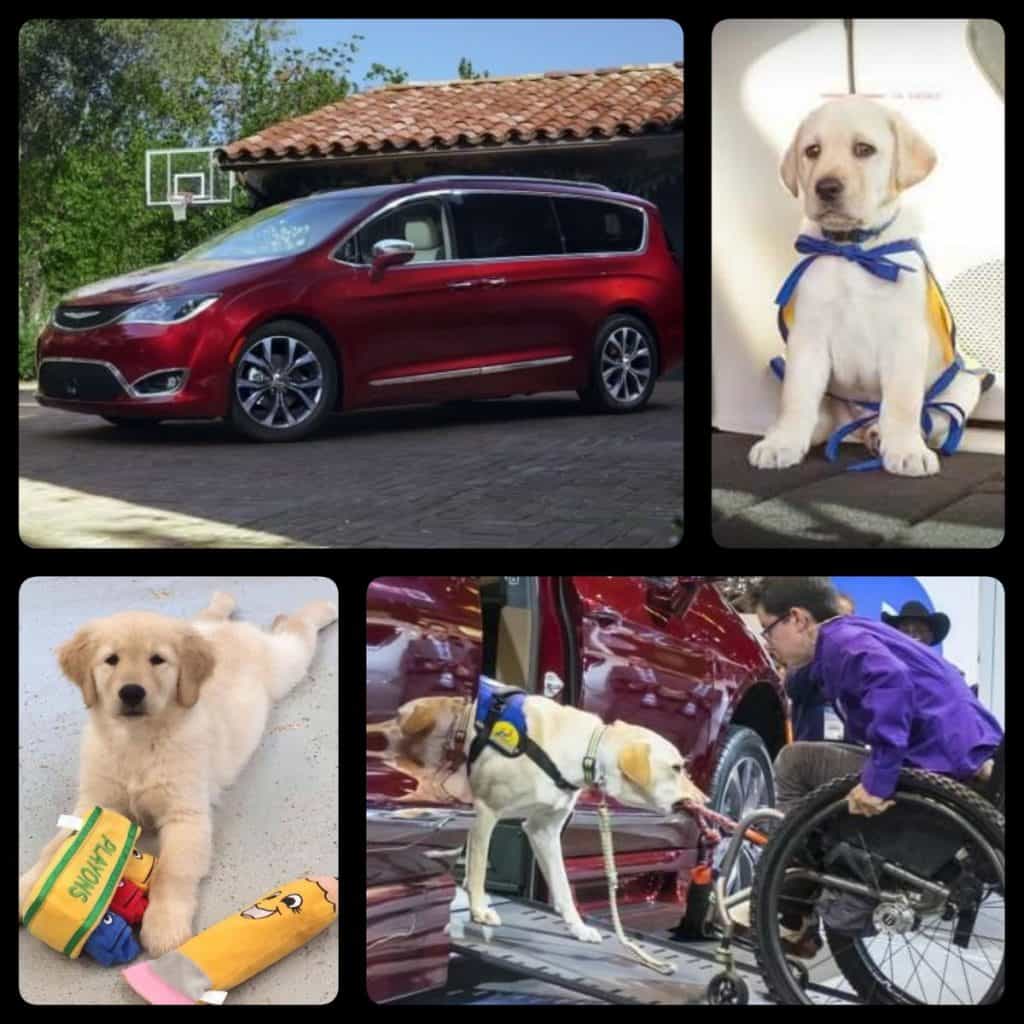 In the unbearably cute department this week, Chryslerlaunched a social media blitz with Canine Companions for Independence assistance dogs. Fiat Chrysler works with Braunability to outfit vehicles with adaptive technology to enable people with disabilities to be mobile. Consumers can follow the cuteness, training and life of the adorable Canine Companions puppy Foley, a Golden Retriever, Labrador mix know as the Chrysler brand's first official PacifiPuppy via social media through #RaisingFoley and #FoleyFriday hashtags on Facebook, Twitter and Instagram.
The program will help raise awareness and support for the training and placement of Canine Companions for Independence assistance dogs under the organization's "Give a Dog a Job" campaign, a fundraising and awareness campaign that helps place them with adults, children and veterans with disabilities.
Fans will be able to follow Foley (named in honor of actor Scott Foley, an ardent supporter of Canine Companions for Independence) as he starts his path in life to being matched with a person with a disability, including:
Getting acclimated to the puppy raiser's home, including new sights and sounds.
Grooming, cradling, playing with feet, ignoring food on the ground.
Celebrating important days like #NationalPuppyDay (

March 23

),

Veterans Day

(

November 11

), and Canine Companions National Graduation Days (

May 5

,

August 4

and

November 3

)
Learning early commands, including "shake," tracking his growth (against a growth chart in the all-new 2017 Chrysler Pacifica minivan).
Adventures to the park and play dates with other Canine Companions puppies
Visits to the vet and vaccinations.
First field trips and learning basic commands at puppy class.
The  2017 Chrysler Pacifica minivan is eligible for the FCA US LLC Automobility Program which gives reimbursements up to $1,000 to eligible customers who incur out-of-pocket expenses to install qualifying adaptive driver or passenger equipment on a purchased or leased new Chrysler, Dodge, Jeep, Ram or FIAT vehicle.
FCA US has redesigned its Automobility website, www.fcausautomobility.com, to help customers pick an eligible vehicle that can be adapted to meet their needs, finding a local adaptive equipment dealer and applying for the FCA US Automobility reimbursement.