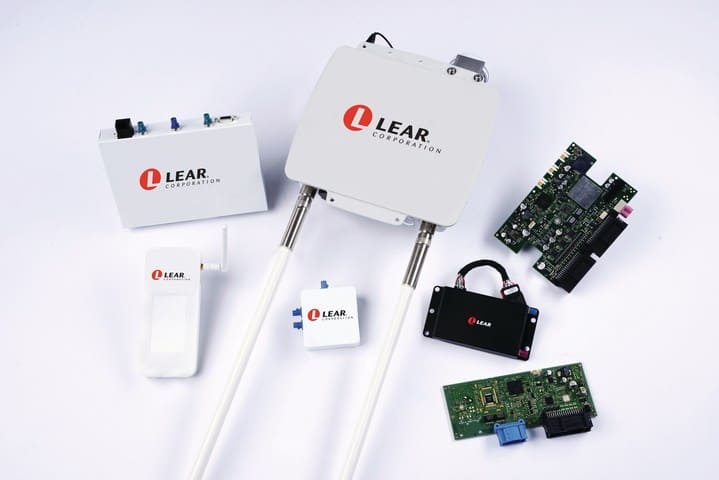 Lear Corporation announced that it has been selected by the Wyoming Department of Transportation (WYDOT) as its exclusive partner to supply advanced vehicle-to-vehicle and vehicle-to-infrastructure Road Side Units and On-Board Units.
Lear in a news release stated that it has complete in-house capabilities, augmented by its 2015 acquisition of Arada Systems, for vehicle electrical systems required to connect vehicles to other vehicles and to roadside infrastructure, including hardware, software and cybersecurity.  Lear has deployed road-side equipment in more than 20 locations across eight states and in five countries.
Wyoming is one of the U.S. Department of Transportation's pilot sites for connected vehicles, with a focus on trucking and highway driving in adverse weather conditions.  In addition to supplying all related safety applications to this pilot program, Lear's E-Systems will supply its Locomate Roadstar product with features such as Dedicated Short-Range Communications, high-precision GPS, Wi-Fi, Security and more.  Designed to withstand harsh environments, the Locomate Roadstar is the next generation of this product from Lear's automotive connectivity product portfolio.
"Lear is pleased to showcase our unique expertise with both in-vehicle and roadside infrastructure capabilities as well as our commitment to work closely with states such as Wyoming in order to provide vehicle connectivity solutions," said Frank Orsini, Lear senior vice president and president of the E-Systems business segment.  "Our E-Systems team is focused on delivering innovations for automotive connectivity platforms, and our industry-leading vehicle connectivity product offering is the result of our global engineering talent bringing leading products to market."
"We appreciate partnering with an outstanding global corporation like Lear," said Bill Panos, WYDOT director. "Our team and theirs have worked together in a fine example of public-private collaboration.  We are proud in Wyoming to be taking a lead in this space and chose Lear since their products, vision, and personnel are at the forefront of the world's V2X industry."
Lear Corporation (LEA) was founded in Detroit in 1917 as American Metal Products.  In 2017, the Company will celebrate its 100th year anniversary.  Lear is one of the world's leading suppliers of automotive seating systems and electrical distribution systems (E-Systems).