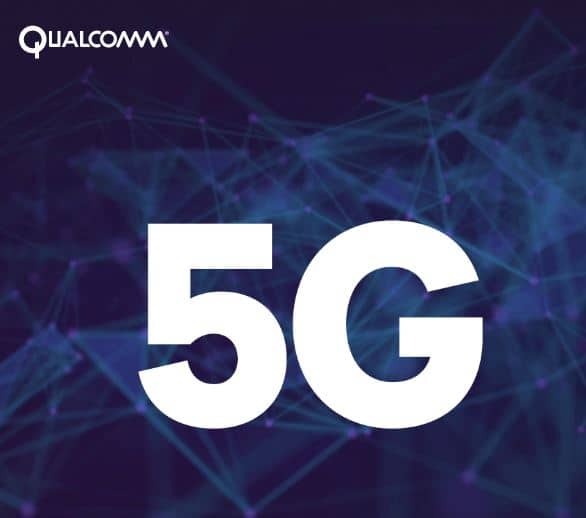 Tech CARS Awards' nominee Qualcomm made several announcements on the eve of CES. Qualcomm has upgraded its automotive modem to achieve download speed of 1Gbps. A new consortium is formed to test Cellular-V2X (C-V2X). Qualcomm technology will be deployed in Volkswagen vehicles. And–Qualcomm is working with AT&T to test 5G.
Connected Vehicle to Everything of Tomorrow (ConVeX) Formed
AUDI AG , Ericsson, Qualcomm  SWARCO Traffic Systems and the University of Kaiserslautern, announced the formation of Connected Vehicle to Everything of Tomorrow (ConVeX) – a consortium to carry out the first announced Cellular-V2X (C-V2X) trial based upon the 3rd Generation Partnership Project's (3GPP) Release 14, which includes Vehicle-to-Everything (V2X) communication. The trial efforts are expected to focus on Vehicle-to-Vehicle (V2V), Vehicle-to-Infrastructure (V2I) and Vehicle-to-Pedestrian (V2P) direct communication, as well as Vehicle-to-Network (V2N) wide area communications. ConVeX will be executed by a cross-industry consortium that brings diverse expertise to the trial.  ConVeX will be co-funded by the participating organizations and the German Federal Ministry of Transportation and Digital Infrastructure (BMVI) within the scope of the "Automated and Connected Driving on Digital Test Fields in Germany" funding guidelines.
The goal of the trial is to demonstrate the benefits of using a unified C-V2X connectivity platform, as defined by 3GPP Release 14, for the connected vehicle of tomorrow as well as to showcase C-V2X range, reliability and latency advantage for real-time V2X communications. Additionally, the trial aims to highlight new use cases that help support traffic flow optimization, improve safety and pave the path to automated driving. ConVeX plans to use the results of the trial to inform regulators, provide important inputs to ongoing global standardization work and shape a path for further development and future evolution of V2X cellular technology, which includes an evolutionary transition towards 5G New Radio (NR), the new global standard for 5G being defined in 3GPP.
If you like what you are seeing about Qualcomm, you are welcome to vote for the Tech CARS Awards.
New Gigabit Platform
The company is offering a new version of its connected car reference platform using the Gigabit Class Qualcomm Snapdragon™ X16 LTE modem to help car manufacturers deliver the high-speed, high-quality and reliable connectivity required for advanced telematics and connected vehicle services – supporting peak download speeds up to 1 Gbps. Building on the Company's leadership supplying 3G/4G LTE modems for automotive, the reference platform is designed to allow carmakers to quickly and easily integrate the broad range of additional wireless and networking technologies required in today's vehicles, including Wi-Fi, Bluetooth, Bluetooth Low Energy and Global Navigation Satellite System (GNSS), with optional support for DSRC and Cellular-V2X. The platform also includes a module reference design for the Snapdragon X16 LTE modem to help automotive suppliers accelerate development and improve time-to-commercialization.
VW & Qualcomm
Qualcomm Technologies chipsets will be deployed inthe next-generation of Volkswagen AG vehicles. These chipsets include the Qualcomm Snapdragon 820A processor for advanced infotainment systems, as well as the Snapdragon X12 and X5 LTE modems, for connected car and telematics systems. Committed to delivering rich user-experiences and enhanced safety features for automobiles, Qualcomm Technologies is working closely with Volkswagen AG and other industry leaders to develop and produce one of the highest performing infotainment and telematics systems in the automotive industry. Volkswagen AG vehicles featuring the Snapdragon 820A processor are expected to be available in 2019, while vehicles utilizing Snapdragon X12 and X5 LTE modems are expected to be available in 2018.
The Snapdragon 820A processor, Qualcomm Technologies' most advanced automotive grade processor, custom-built with highly optimized cores designed for heterogeneous computing. The processor is based on a 14nm FinFET advanced process node running on Qualcomm Technologies' custom 64-bit Qualcomm® Kryo™ CPU, Qualcomm® Adreno™ 530 GPU and Qualcomm® Hexagon™ 680 DSP Vector eXtension.  Additionally, the Snapdragon 820A processor is designed to allow the infotainment system to be upgradable through software updates, allowing vehicles to be upgraded with the latest features and differentiation.
5G
Qualcomm, Ericsson, and AT&T announced plans to conduct interoperability testing and over-the-air field trials based on the expected 5G New Radio (NR) specifications being developed by 3GPP, which will form the basis of the global standards. The trials intend to help move the mobile ecosystem to faster 5G deployment based on standards-compliant 5G NR infrastructure and devices once 3GPP completes the first release of the official specifications, which is expected as part of Release 15.