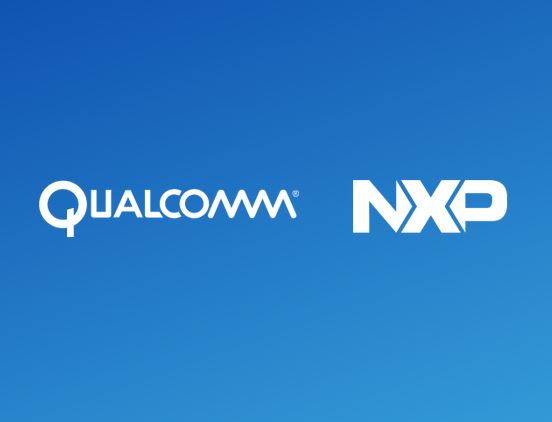 Qualcomm announced  that it is acquiring NXP the leadeing supplier of automotibe semi conductors. The price of the sale is around $47 billion.
NXP also has leading positions in automotive infotainment, networking and safety systems, with solutions designed into 14 of the top 15 infotainment customers in 2016.
The news release stated that the acquisition
Creates semiconductor engine for the connected world –
Enhances global leadership in integrated semiconductor solutions –
Expands footprint across key growth opportunities Automotive, Internet of Things, security and networking.
Grows serviceable addressable markets by ~40% to $138 billion in 2020

The combined company is expected to have annual revenues of more than $30 billion, serviceable addressable markets of $138 billion in 2020 and leadership positions across mobile, automotive, IoT, security, RF and networking. The transaction has substantial strategic and financial benefits:
Complementary technology leadership in strategically important areas: The transaction combines leadership in general purpose and automotive grade processing, security, automotive safety sensors and RF; enabling more complete system solutions.
Mobile: A leader in mobile SoCs, 3G/4G modems and security.
Automotive: A leader in global automotive semiconductors, including ADAS, infotainment, safety systems, body and networking, powertrain and chassis, secure access, telematics and connectivity.
IoT and Security: A leader in broad-based microcontrollers, secure identification, mobile transactions, payment cards and transit; strength in application processors and connectivity systems.
Networking: A leader in network processors for wired and wireless communications and RF sub-segments, Wave-2 11ac/11ad, RF power and BTS systems.
Qualcomm expects the transaction to be significantly accretive to non-GAAP EPS immediately upon close. Qualcomm expects to generate $500 million of annualized run-rate cost synergies within two years after the transaction closes. The transaction utilizes Qualcomm's strong balance sheet and will be efficiently financed with offshore cash and new debt. The transaction structure allows tax efficient use of offshore cash flow and enables Qualcomm to reduce leverage rapidly.
Under the terms of the definitive agreement, a subsidiary of Qualcomm will commence a tender offer to acquire all of the issued and outstanding shares of NXP for $110.00 per share in cash.
Qualcomm intends to fund the transaction with cash on hand and new debt.  The transaction is structured to enable tax efficient use of offshore cash flow to rapidly reduce leverage.  Qualcomm is committed to maintaining its strong investment-grade credit ratings.