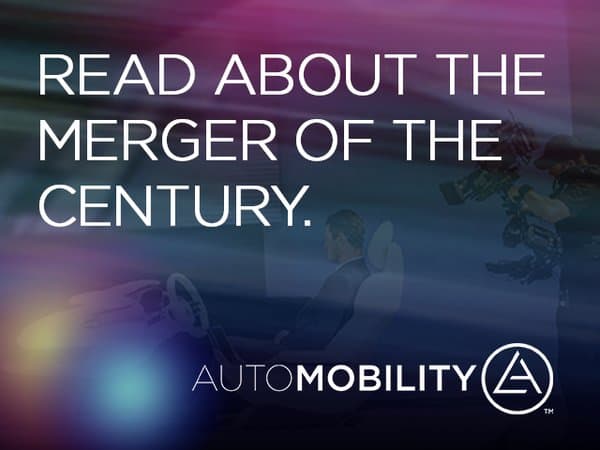 LA Auto Show's AutoMobility LA (formerly the Connected Cart Expo) is looking for top ten list of the newest, most innovative startups. Built on the four-year success of Connected Car Expo and 109-year history of the LA Auto Show, AutoMobility LA, is a trade show for technology in the auto industry.
The Top Ten finalists will be selected by the AutoMobility LA Advisory Board, which is comprised of senior executives from Google, Lyft, NVIDIA, Pandora, Aeris Communications, Nokia Growth Partners, City of Los Angeles, Local Motors, Strategy Analytics, Elektrobit and Ellis and Associates.
Top Ten winners will be selected based on, innovation, broad applicability, likelihood of adoption/success, execution and management, determination, existing customers, partners and endorsers, revenue potential, business model and demonstrable product.
The winning Top Ten startups will get exclusive access to AutoMobility LA, taking place at the Los Angeles Convention Center Nov. 14-17, and will be featured in the all-new Technology Pavilion. The startups will be recognized in front of more than 4,500 media and 20,000 of the industry's most influential thought-leaders, including automakers, tech titans, designers, developers, startups, investors, dealers, government officials, analysts and more. The companies will also receive major publicity opportunities, such as inclusion in a highlight video during AutoMobility LA and other media interview opportunities on-site.
Top Ten winners will have access to all major AutoMobility LA networking events and will receive an exclusive invitation to a private breakfast with the LA Auto Show's AutoMobility LA Executive Team, Thursday, Nov. 17.
Last year's Top Ten Automotive Startup winners included companies such as Elio Motors, High Mobility and HopSkipDrive. These companies received a significant amount of financial backing after being featured in last year's Top Ten Automotive Startup competition.
Since 2013, several of the show's exhibitors have received significant funding following the show. Most notably was the $500 million investment from General Motors in Lyft, which to date, is the most significant partnership between an automaker and ride-sharing service.
AutoMobility LA is the culmination of a multi-year effort to evolve the LA Auto Show's Connected Car Expo and its Press & Trade Days into a trade show designed exclusively for the new automotive industry. The four-day event will continue to bring together the entire "new mobility ecosystem" – comprised of automakers, tech companies, designers, developers, startups, investors, dealers, government officials, analysts, etc. – to redefine and unveil the future of transportation.
The LA Auto Show and AutoMobility LA will announce more details about the 2016 show over the coming months, including session/discussion topics and industry expert participants.
AutoMobility LA will be accepting Top Ten submissions from June 9 – July 31, 2016.