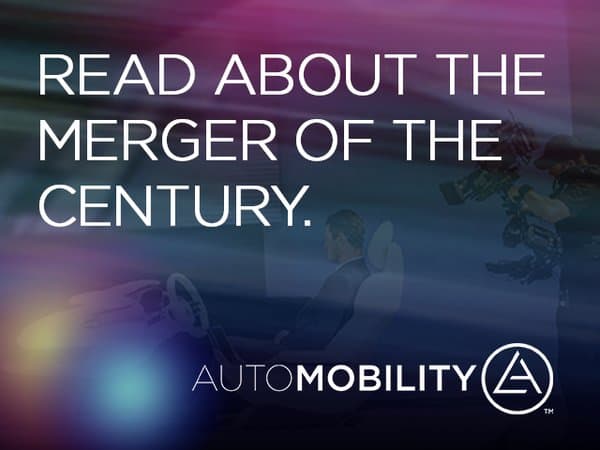 NSA Productions, owners and operators of the Los Angeles Auto Show announced that they are combining LA Auto Show Press and Trade Days with the Connected Car Expo (CCE), to form the four-day pre-show event, AutoMobility LA.
The result is is a trade show, designed exclusively for the new automotive industry including automakers, tech companies, designers, developers, startups, investors, dealers, government officials, analysts, etc. – to redefine and unveil the future of transportation.
Prior to the LA Auto Show consumer event, AutoMobility LA will be held at November 14-17, at the Los Angeles Convention Center. There will be a huge new Technology Pavilion to house twice the auto-tech exhibits over last year's CCE.   Mark Fields, President and Chief Executive Officer of Ford Motor Company, who will deliver the opening AutoMobility LA keynote on Tuesday, November 15.
Since 2012, the LA Auto Show's Advanced Tech Showcase and sCCE have introduced more than 100 new companies to the traditional auto industry. It eatured hundreds of expert speakers, been the stage for dozens of significant technology announcements and facilitated countless business deals.
In 2014, it was voted "best car tech/connected car trade show" by Auto Connected Car News.  In 2015, CCE doubled its number of exhibitors over the previous year, saw a 95 percent increase in attendance and achieved a 73 percent increase in the number of technology stories, as a result of the conference.
Several of CCE's exhibitors received significant funding following the show.  Most notably was the $500 million investment from General Motors in Lyft, which to date, is the most significant partnership between an automaker and ride-sharing service.
"For years, we've been at the epicenter of the changing automotive industry, creating a setting for some of the largest partnerships such as that between General Motors and Lyft," said AutoMobility LA and LA Auto Show President and Chief Executive Officer, Lisa Kaz. "We're excited to continue to connect brands, whether established or start-up, with influential people and provide engaging experiences with the world's leading companies."
The AutoMobility LA schedule will encompass four days of networking, three days of press conferences and two days of learning opportunities (presentations by a diverse range of experts).  A full list of panel topics and speakers to be announced in the coming months.
Technology Pavilion exhibitor highlights include but are not limited to companies such as ATMO Auto Power, Continental International, Garmin International, Mocana, QNX and whiteCryption.  Returning sponsors include Global Automakers, KPMG, Mojio, State Farm and Pirelli.
AutoMobility LA will feature panels, high-level presentations by executives, technology exhibits, automaker displays, networking events and breaking news conferences that will examine all aspects of the rapidly evolving automotive and new mobility industry.  AutoMobility LA will also feature more than 50 world and North American product debuts over the course of the show.
Nearly 25,000 entrepreneurs, disruptors, programmers, designers, automakers, government officials and more are expected to attend this year's AutoMobility LA.  It will kick off on Monday, November 14, with a networking reception at 5 p.m. in the Technology Pavilion followed by the annual Kickoff Party at 7 p.m.  Exhibit areas at the L.A. Convention Center will be open on Nov. 16 and 17 only.
As a lead-up to the show, Mojio and its key partners will be hosting a 36-hour hackathon taking place on the morning of Saturday, November 12.  Developers, designers and entrepreneurs will ideate, create and pitch connected car apps and services that harness Mojio's open platform and partner APIs.  Winners of the second annual challenge will be announced on Monday evening at the opening reception of AutoMobility LA.
Also during AutoMobility LA and featured during LA Auto Show's consumer days, will be GO, an all-new destination that will highlight automakers' and newcomers' latest smart mobility devices and apps that are redefining personal mobility. Located inside the L.A. Convention Center, GO will feature everything from e-kick bikes to hover-boards to wearables and more.