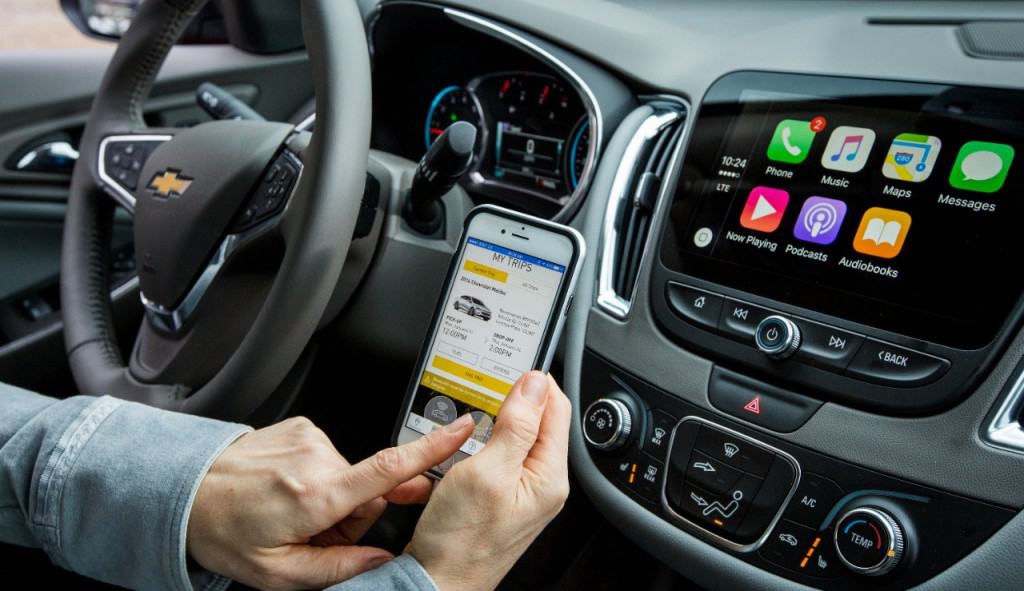 GM announced that in less than four months, Maven, General Motors' personal mobility brand, has grown to five markets: New York City, Ann Arbor, Mich., and today announced Boston, Chicago and Washington, D.C. Maven members have driven more than one million miles, bringing them closer to the things – and people – they love.
The Maven City car sharing program is now in operation in Chicago with pricing starting at $8 an hour including insurance and fuel. Registered customers use the Maven app to reserve one of 30 vehicles at more than 15 sites throughout the city.
When Maven City members reserve their choice of available Chevrolet, Cadillac and Buick vehicles, they have the convenient and unique option of having the vehicle hand-delivered to them. Maven has partnered with ZIRX to power the experience.
In addition to Maven City, Maven+ residential on-demand car sharing is available to residents of the Aqua luxury high-rise apartment community in the city's Lakeshore East neighborhood.
Launched in March with Lyft, the Chicago Express Drive short-term rental program leverages the Maven platform. Express Drive allows Lyft ride share service drivers in the Chicago area to rent Chevrolet Equinox crossovers for $99 a week. Chicago Express Drive has grown to more than 200 cars in eight weeks. As previously announced, Express Drive will expand to additional markets including Boston, Baltimore and D.C. by the end of the year.
In Washington, D.C., Maven+ car sharing will be available to residents of the Hepburn, a 195-unit luxury apartment community opening next month on the grounds of the Washington Hilton, located in the city's exclusive Kalorama neighborhood. The Hepburn was developed by Lowe Enterprises and will be managed by Bozzuto Management, which will partner with Maven to provide car sharing services to residents.
Maven City – open to all qualifying D.C. residents – will launch by the end of June.
Boston: Maven+ and Maven City are coming to Boston this summer.

Maven is using GM campus car sharing locations as beta labs for testing future shared mobility services. It recently launched a peer-to-peer car sharing pilot in Warren, Mich., and a campus car sharing service at GM do Brasil headquarters in Sao Cataeno do Sul.
There are now more than 50 Maven team members working globally as the brand continues to attract top talent from the car sharing, ride sharing and connected car industries, as well as some of the best minds from within GM.
Maven members and Lyft drivers using Express Drive have logged more than one million miles on the road.
Maven+ is serving more than 5,000 residents in New York and Chicago.
Maven City has doubled in the past 90 days to more than 1,500 users in Ann Arbor, Mich., and Chicago.
Most popular vehicle: Chevrolet Volt.
Maven is different from other car sharing services in the market because of its seamless smartphone integration technology that personalizes the entire experience. Customers bring their digital lives into the vehicle, with contacts, favorites, maps, Apple CarPlay, Android Auto, OnStar, SiriusXM radio and 4G LTE wireless connectivity.
Maven pricing is simple and transparent, and includes insurance and fuel. A gas card is provided, and users are asked to return the vehicle with at least a quarter-tank of fuel to avoid an additional charge.
Learn more about Maven at MavenDrive.com. Connect with us on Twitter: @DriveMaven.