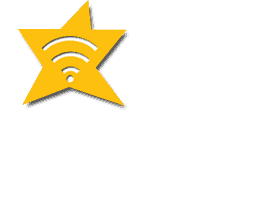 It was a week filled with news that was too short to report from Volkswagen, Ficosa, Panasonic, Michelin, MAXDigitial, Carfax, NADA, Moody and Dodge.
VW Recalls and FTC Court Order
Volkswagen recalled nearly 5,600 electric e-Golf cars in the U.S. to address a battery problem that can cause stalling.
The Federal Trade Commission has charged that Volkswagen Group of America, Inc. deceived consumers with the advertising campaign it used to promote its supposedly "clean diesel" VWs and Audis, which Volkswagen fitted with illegal emission defeat devices designed to mask high emissions during government tests. The FTC is seeking a court order requiring Volkswagen to compensate American consumers who bought or leased an affected vehicle between late 2008 and late 2015, as well as an injunction to prevent Volkswagen from engaging in this type of conduct again.
Ficosa Intelligent Review Mirror
Ficosa, is showing an intelligent rearview mirror (IRMS). This system, which has an integrated display in the structure of the interior rearview mirror, works as a mirror or as a monitor that relays images from the camera located at the rear of the vehicle, according to the driver's needs. IRMS is the first product developed as the result of the alliance with Panasonic, integrating the know-how of Ficosa with the technology of the Japanese company.
The intelligent interior mirror provides a significant added value to the conventional mirror, enhancing the driving experience and increasing safety and driving comfort. This solution extends the rearward field of vision up to a value of 50° (more than double compared to a traditional mirror), which considerably reduces blind spots. It also attenuates the glare and improves visibility in low light areas.
Michelin Launches New Beyond the Driving Test
Michelin North America today launched the new BeyondtheDrivingTest.com ahead of the 2016 Lifesavers conference and FIA Formula E Long Beach ePrix, continuing its ongoing commitment to improving road safety and raising awareness among teens, parents, educators and lawmakers of the importance of tire safety education.
MAXDigital Partners with Carfax
MAXDigital, one of the leading dealer solution providers, has enhanced its partnership with Carfax so more information is readily available to dealers about their inventory. Key details such as reported accidents, number of owners, and open recalls now instantly appear on-screen for vehicles listed in MAXDigital's Inventory Management Platform.
NADA Says Increased Used Vehicle Inventory will Lower Prices
In a news conference at the Las Vegas Convention Center in conjunction with the 2016 NADA Convention and Exposition, Jonathan Banks, NADA Used Car Guide's executive analyst, presented a used vehicle market forecast for the year which included numerous insights by the industry's leading provider of vehicle valuations.
The supply of vehicles in the used market will increase significantly in 2016.
Banks said, "We're looking at a surge of about 800,000 vehicles coming off their leases this year. Most of that volume will be dominated by compact and mid-size cars with mid-size and compact utility volume considerably higher as well."
As a result of the increase, late-model supply is forecasted to hit its highest level since 2008 and will be the biggest drag on used vehicle prices this year. Outcomes of the reversal in used vehicle market trends that will contribute to an expected 5 to 6 percent decline in used prices
Moody Reports Short Term Self-Driving Cars Bring Down Insurance Payments, Later May Bring Down Industry
In the long-term self-driving cars could translate into significantly lower premiums and profits for insurers as the number of accidents declines dramatically, said Moody's Investors Service.
A new report from Moody's noted that while self-driving cars will likely force auto insurers to rethink their business models, widespread adoption of this technology is decades away, allowing insurers plenty of time to adapt. In the near term, accident avoidance technologies will have a more immediate, positive impact on auto insurers.
Moody's report noted that once self-driving cars are mainstream, accident frequency will fall sharply translating into significantly lower premiums and, consequently, lower profits for auto insurers. The industry impact could be dramatic over the very long term given that personal auto is the largest P&C insurance line in many countries including the US.
Dodge is a Hit with Social Media
The Dodge brand was named the number one mass-market auto brand on social media by Shareablee Inc, a social media analytics company.
Shareablee announced in its recent blog that it determined the top 10 ranking brands by measuring the total social actions captured on automakers' posts across Facebook, Twitter and Instagram. The Dodge brand held this lead position throughout 2015 and continues the trend into 2016.
From Jan. 1 to March 15, 2016, Dodge generated the most social actions, 5.2 million, of all mass-market automakers, nearly double the actions received by the second-ranked automaker.