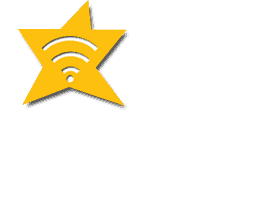 This week there connected car news about YourMechanic, Nissan LEAF, Ford, BMW, GM, Uber and Nissan.
YourMechanic Funded
YourMechanic, on‐demand auto mechanic announced that it has raised $24 million, which brings its total financing to $32 million. The funding was provided by SoftBank Capital, Lerer Hippeau Ventures, Data Point Capital, Andreessen Horowitz, SAIC, Verizon Ventures, American Family Insurance, PG Ventures, Promus Ventures, and Silicon Valley Bank. YourMechanic will use the capital infusion to make their highly rated service available nationwide and in Canada.
2011-2014 Nissan LEAF Nissan Connect TU Owners Will Have to Pay for 2G-3G Upgrade
To ensure a smooth transition as AT&T discontinues its 2G cellular network at the end of 2016, Nissan will cover a portion of the costs for parts and installation that are required to update the telematics control unit (TCU) in 2011-2014 Nissan LEAF vehicles. Nissan also plans to cover all of the parts and installation costs to update the TCU in 2015 LEAF vehicles. Owners who are not already enrolled in NissanConnect EV should do so via the Nissan Owner Portal before June 30 in order to activate the service for utilization on the 2G network through Dec. 31.
Escape the Cold with Windshield Wiper De-Icer on Ford Escape
Escape is the first Ford Motor Company SUV in the United States to offer a windshield wiper de-icer, part of a Cold Weather Package that is standard on Titanium models and an option on SE models. The 2017 Escape is due in showrooms this spring. The base of the windshield where the wiper blades rest is equipped with a local heating element. The system is designed to clear light snow and ice from the wiper blades in under 10 minutes at minus 18 degrees Fahrenheit. The wiper defrosted can be activated from the SYNC Connect software system.
See BMW 100 Anniversary Celebration
BMW Group will celebrate its 100th anniversary.The centenary year will get underway on 7 March 2016. Over the coming months, the company with its brands and services will look ahead to the next 100 years.Watch the live-stream of the Centenary Event at 03:00 pm (CET).
Commercial Truckers Will Have to E-Log (ELD) w/o Paper
IIHS reports morere than 29 years after the Institute first petitioned the U.S. Department of Transportation to ditch paper logs in favor of automatic devices to record when a truck is moving, a mandate for electronic logging devices (ELD) is on the books. The rule aims to reduce fatigue-related crashes by drivers who may have doctored their paper logs to hide the real hours they have driven beyond what regulations allow.
If the rule survives a legal challenge, commercial truck and bus drivers currently required to record their duty hours must start using compliant ELDs by December 2017. The rule exempts short-haul drivers who use time cards. Drivers of vehicles made before 2000 can continue to use paper logbooks. Carriers who already use ELDs that don't meet the new technology requirements have until December 2019 to upgrade to compliant systems.
GM Buildings ENERGY STARRED
Eleven General Motors facilities have earned ENERGY STAR® certification for superior energy efficiency from the U.S. Environmental Protection Agency. These buildings, which include seven parts distribution centers, a global headquarters office and three IT innovation office centers, have optimized their buildings. GM holds the second highest percentage of solar use among all U.S. commercial solar users.
RAC Buys Nebula Systems
The RAC has acquired vehicle diagnostics specialists Nebula Systems. The new venture gives the RAC full ownership of its vehicle diagnostic information and the ability to read a market-leading depth of data from the broad vehicle parc.
Android Auto & CarPlay for Kia in Europe
The all-new Kia Niro hybrid crossover, Optima Plug-in Hybrid and Sportswagon will be available with Android Auto and CarPlay when they are launched in Europe later this year. Every new model in Kia's product line-up will feature these technologies in future, as the brand seeks to offer the latest connectivity technology to buyers at all price points. The new Niro hybrid crossover will be the first Kia model to feature Android Auto.
Like the Niro, the Optima Plug-in Hybrid will be available with Android Auto™ from launch (during Q4 2016), with Apple CarPlay™ due to follow before year-end. The Optima Sportswagon, which goes on sale during Q4 2016, will be the first Kia model to offer both technologies from launch.
Uber NYC Faux Barfisode
A New York Uber rider accuses the driver of using faked photos of alleged barf in order to charge an extra $200 cleaning fee. The customer stated the "The vomit is super yellow, and we ate really dark food, like meat," she said. "It just doesn't line up."
Nissan Charges into Future
Nissan sees a future where cars are charged directly from the road and are autonomously parked for charging.