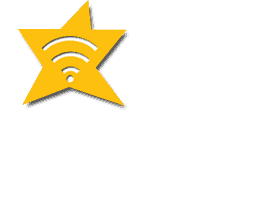 There was connected car news this week that is too short to report from Google, Esurance, Aston Martin, Ford and Volvo.
SXSW for Mayors, Google & Esurance
A dozen mayors were taken in vans to an area north of Austin to go for rides in Google self-driving cars on Saturday as part of the Conference of Mayors and SXSW. The white marshmallow shaped cars were parked at a movie theater parking lot.
Esurance, is a South by Southwest (SXSW) sponsor for the fifth consecutive year and is bringing back its popular #EsuranceAccess Pass for the third year. Esurance is giving away more than 15,000 #EsuranceAccess Passes at SXSW that will unlock VIP or priority access to exclusive parties and events hosted by partners such as Mashable, SPIN Magazine, Deloitte, TuneIn, and Capital One.
SXSW attendees can register for an #EsuranceAccess Pass through brand ambassadors at the Esurance Home in the Austin Convention Center (ACC), the Esurance Lounge on Sixth Street and Trinity Street, or with roaming brand ambassadors throughout downtown Austin.
Aston Martin Consulting
Luxury British carmaker Aston Martin announced the formation of Aston Martin Consulting (AMC), a new initiative to provide companies with the opportunity to engage with Aston Martin's expertise centred on design, engineering and manufacturing. AMC operations will be based at Aston Martin's headquarters and manufacturing facility in Gaydon, Warwickshire.
Ford Offers Ballistic Safety for Police
Ford announced it will offer ballistic panels on their Police Interceptor sedan and utility with protection from armor-piercing rifle ammunition. It meets the US Department of Justice standard Type IV specifies protection against armor-piercing .30 caliber rifle ammunition
Fort is the first pursuit rated police vehicle to offer Type IV ballistic panels in the United States. Optional ballistic panels are in addition to the long list of existing safety features available on the Ford Police Interceptor sedan.
Volvo Supports EV Standardization
Volvo Cars believes the global automotive industry should strive towards the introduction of a standardized charging infrastructure for electric car. To support this drive towards a global standard for electric car charging, Volvo Cars has decided to throw its weight behind the Charging Interface Initiative, a consortium of stakeholders that was founded to establish their Combined Charging System (CCS) as the standard for charging battery-powered vehicles.s