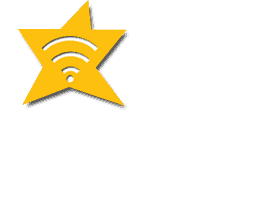 It has been another week filled with connected car news that was too short to report. The news features Baidu, Lyft, NYIAS, Nissan, Jeep, BMW & Jaguar.
Baidu Self-Driving in Silicon Valley
Baidu USA is hiring autonomous car engineers and "wants" to develop self-driving cars in the U.S. Baidu has a research lab in Silicon Valley run by Andrew Ng from Stanford and Google who plans to launch a commercially viable autonomous car by 2018.
Carpool in the Bay Area with Lyft
The Bay Area Metropolitan Transportation Commission (MTC) announced that its 511 Rideshare program is partnering with Lyft to launch a new carpooling option for Bay Area commuters. This partnership will bring together Lyft's peer-to-peer ridesharing platform and MTC's established efforts to promote carpooling to make it easier for Bay Area residents to share rides.
Lyft's new carpooling service will allow commuters to offset the costs of driving on their regular commute routes. More details on this new carpooling service—which will operate separately from existing Lyft services—will be made available in the coming weeks, but interested drivers can sign up now at lyft.com/carpool.
NY Auto Show News Shorts
The New York International Automobile Show today launched a new logo and brand strategy, marking the most dramatic change in its visual identity since 2000 when the existing logo was re-designed to mark the new millennium. The iconic 116-year-old New York City event, in 2016, runs from March 25 to April 3 at the Jacob K. Javits Convention Center in Manhattan. The new logo is a vibrant new take on the New York Auto Show's prior logo and was developed from the start to be easily animated for the Show's digital media platforms.
Nissan Motor Co., Ltd. chairman and chief executive officer Carlos Ghosn will be the keynote speaker for the Show's Opening Press Breakfast.
The New York International Auto Show, J.D. Power and NADA today announced John Krafcik, CEO of the Google Self-Driving Project, as its latest presenter for the 2016 Automotive Forum, scheduled for March 22 at NYC's Grand Hyatt hotel.
Media and consumers are invited to watch a live webcast of the Jeep Brand product unveiling at the 2016 New York Auto Show. For those who are unable to view the live program, an on-demand replay will be available at the same link immediately following the live event.
What: Jeep Brand product unveiling
When: Wednesday, March 23, 3:20 p.m.-3:45 p.m. EDT
Where: Webcast link: https://livestream.com/FCALive/JeepNewYorkAutoShow
New BMW Museum App
With the new BMW Museum App, the BMW Museum in Munich is presenting its vision for the future of self-guided, interactive tours through the history of "sheer driving pleasure". For the first time, this app allows smartphone and tablet users to preview highlights from the history of BMW and its products before they make their trip, while intelligent interactive technology allows them to engage more intensively with the exhibits during the visit itself. Whatever route visitors choose through the Museum, the app provides them with in-depth explanatory descriptions of the individual departments and exhibits as they move through the rooms. The audio and text commentaries are offered in seven different languages. The BMW Museum App is supplied in two versions – one for iOS and one for Android devices. It is available free of charge from the Apple App Store and Google Play Store since February 2016.
Send in the Drones
A Jaguar XJ driven by leading movie stunt driver Mark Higgins took on one of the world's best drone pilots in a unique 'cat-and-mouse' challenge that showcased how future technology could influence car chase filming.