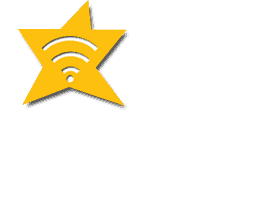 There were all kinds of deals happening this week that were too short to report about Volkswagen, Tesla, SpaceX, TI Automotive, Ford SYNC3, Panasonic and Novatel Wireless.
VW Must Make EVs?
The EPA is asking Volkswagen to build electric vehicles in the United States as a way of making up for spoofing emissions test, the German newspaper Welt am Sonntag reported. The U.S. Evironmental Protection Agency is asking VW to produce EVs in Tennesee and to install charging stations.

Telsa Dot-commed & Refferal Can See SpaceX
Elon Musk finally obtained Tesla.com domain name that has been owned by a Silicon Valley engineer and virtually unused for 24 years.The domain name was owned by a Silicon Valley engineer Stu Grossman since the early 1990's.

Tesla Motors new referral program for anyone who refers a friend  that purchases a new Model S will be entered into a contest to win a trip to SpaceX headquarters in Los Angeles.
TI Buys Millenium
TI Automotive, a leading global supplier of advanced automotive fluid carrying and delivery systems has acquired Millennium Industries Corporation, a Ligonier, Indiana, based producer of powertrain products for the automotive industry.
The move strengthens TI Automotive's current powertrain portfolio, which includes gasoline direct-injection lines and rails, diesel fuel lines and turbocharger cooling lines for passenger cars and light trucks.
Booster Fuels Deilveries
Another fuel delivery app was launched. Booster Fuel will come to your business and fill up your car while you are at work.
A new study from AAA reveals that pothole damage has cost U.S. drivers $15 billion in vehicle repairs over the last five years, or approximately $3 billion annually. With two-thirds of Americans concerned about potholes on local roadways, AAA cautions drivers to remain alert to avoid pothole damage, and urges state and local governments to fully fund and prioritize road maintenance to reduce vehicle damage, repair costs and driver frustration.
Ford SYNCe3 European Version
Tech CARS Award Winner, Ford SYNC 3 will be deployed in Europe this summer with new languages and local software versions for Emergency Assistance. The new languages are.
Top Ticketed Cars
According to Insurance.com these are the cars that get the most tickets:
1. Lexus ES 300
2. Nissan 350Z
3. Dodge Charger SE/SXT
4. Volkswagen Jetta GL
5. Chevrolet Monte Carlo LS/LT
6. Mazda 3S
7. Volkswagen GTI
8. Dodge Stratus SXT
9. Acura 3.0s
10. Toyota Tacoma
Ficosa & Panasonic's Smart Connectivity
Ficosa and Panasonic developed the new generation of Smart Connectivity Module (SCM), a ground-breaking solution that enables all passengers to be simultaneously but independently connected through the vehicle's own connection
The Smart Connectivity Module is based on a connectivity platform that can be easily integrated into the car, which incorporates in one single device different sorts of telecommunications technologies, such as LTE, WiFi, Bluetooth, AM and FM, DAB and GNSS positioning for each specific market and the mandatory emergency call in Europe (eCall) and Russia (ERA-GLONASS).
Novatel Wireless Sold to Mocronet Enterect
Novatel Wireless announced it has signed a definitive asset purchase agreement to sell its telematics hardware business to Micronet Enertec Technologies, Inc., for a total purchase price of $24 million.  Novatel Wireless will receive $12 million in cash upon the closing of the transaction and will receive two payments of $6 million on each of the first and second anniversaries of the date of completion of the transaction.  In addition, Novatel Wireless and Micronet will enter into a manufacturing and supply agreement whereby Novatel Wireless will agree to purchase products from Micronet following the closing of the transaction.