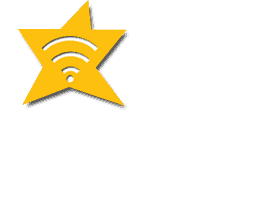 While the world is watching the Oscars tonight, we found connected car news that was too short to report from GM, Tesla, Consumer Reports, Ford, Audi  and Octo Telematics.
NHTSA has approved the GM rearview system that can switch between mirror  and camera views.
Telsa Motors has increased the range of its free roadside towing to 500 miles. The Tesla website has been updates to state.
"For vehicle malfunctions due to warrantable issues, transportation services for the first 500 miles is covered by Tesla; is limited to one tow per incident; and does not cover transportation due to issues not covered by the warranty."
Consumer Reports' 2016 Top Picks By Category are:
MIDSIZE CAR: Toyota Camry.
SUBCOMPACT CAR: Honda Fit.
COMPACT CAR: Subaru Impreza.
LUXURY SUV: Lexus RX.
SPORTS CAR <$40K: Mazda MX-5 MIATA.
SMALL SUV: Subaru Forester.
MIDSIZE SUV: Kia Sorento.
MINIVAN: Toyota Sienna.
PICKUP TRUCK: Ford F-150.
LARGE CAR: Chevrolet Impala.
Ford Smart App Game Winners
Ford named journey-sharing app Jaunt the winner of the Ford Smart Mobility Game Challenge – an initiative to use gamification to solve real-life problems in urban mobility. SelfieGo is second with an app that gets commuters on their bikes and on foot with a selfie challenge. Third place went to Flux, an app designed to alleviate congestion through bringing gamification to traffic jams.
The Jaunt app enables users to both create journeys and join those created by others for fastest journeys or more scenic routes. An interactive map enables users to filter available "jaunts" by transport mode, location and time, and discover more about their fellow travellers. Sharing trips, the use of different traffic modes, and motivating travellers to use alternative routes will help to ease the pressure on main traffic routes and improve the flow of traffic in city areas.
SelfieGo, from Scotland, uses a GPS-enabled map that shows the optimal route to take selfies at a city's major attractions, and enables users to share them on social media. The idea is to make travel on foot and by bicycle more interesting. Flux, from Germany, turns traffic jams into a game by encouraging drivers to maintain a steady speed using graphics projected on to the windscreen, helping traffic move more smoothly and preventing accidents.
If you are wondering how Ford hides it cars from spies:
Ford is using vinyl stickers with patterns that trick the eye and hide body lines to cover its vehicles. The modern patterns create an optical illusion that makes it difficult to see details. Such techniques result in obscure photographs, allowing Ford not only to hide its products from spy photographers, but to preserve its confidential designs and sustain its competitive edge.
Ford's camouflage team can even change the shape of a vehicle to further mislead spies. The use of faux body panels can drastically change the look of a car, so an observer doesn't know what the real vehicle looks like. Adding length or height is a key misdirection used to keep the true dimensions of a vehicle under wraps
QNX Software Systems Limited, a subsidiary of BlackBerry Limited, today announced that SWARCO TRAFFIC SYSTEMS GmbH has chosen the QNX® Neutrino® Realtime OS for its ACTROS family of traffic light controllers.
Winner Anagog @MWC
At Mobile World Congress the winners of the winners of the 2016 Glomo Awards were announced.
Best Mobile Innovation for Automotive award went to Anagog for Crowdsourced Parking Technology.
Octo Telematics with TSR
Octo Telematics, the global leader of advanced telematics systems and services to the automotive and insurance industries, has joined Together for Safer Roads (TSR), an innovative coalition that brings together global private-sector companies to focus on improving road safety and reducing deaths and injuries from road traffic collisions.
Capgemini AutomotiveConnect for Suppliers
Capgemini, one of the world's foremost providers of consulting, technology and outsourcing services, today announced the launch of AutomotiveConnect for Suppliers. The new holistic service is designed to help Tier 1 suppliers in the car manufacturing industry to adopt global processes for industrialization, encourage innovation and enable a better use of data to improve profitability. This new service has been devised to respond to disruptive market changes, as well as the significant impact of digital and new business models emerging in the industry.
Audi Media TV
Audi Communications is launching its own Smart TV app "Audi MediaTV" at the start of the 2016 Geneva Motor Show. In future, viewers worldwide will be able to follow live events at home on their television screens via Samsung, LG, Amazon Fire and Android TV devices.