The results for AUTO Connected Car News' Tech CARS Awards show interesting trends in the connected car industry. There are several trade shows behind the scenes and this year, one received the most attention. Winners address the need for Wi-Fi hotspots, alcohol detection/interlock and nurturing the creativity of the next generation of car designers.
Best OBD-II Device with Software and Services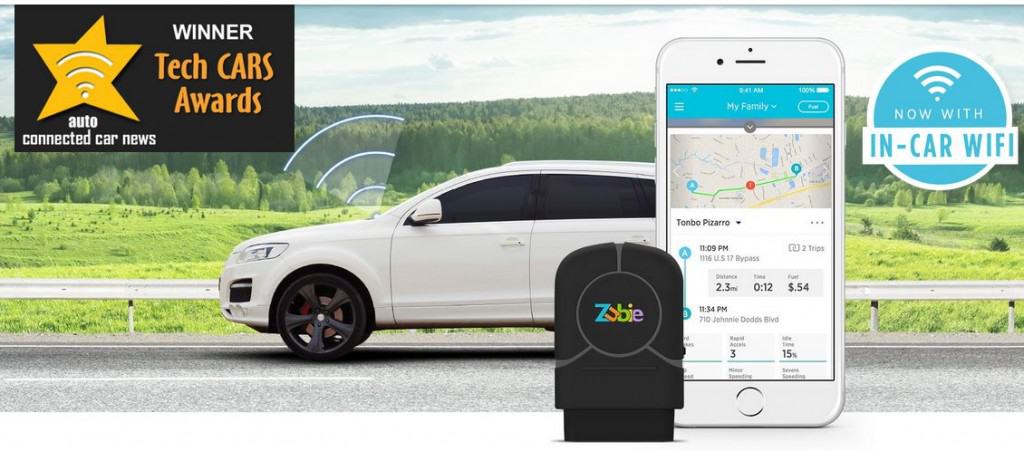 The competition among OBD devices and services this year was very fierce. Providers of devices have upped their games such as Zubie adding Verizon Wi-Fi hotspots. Mojio added Alexa commands from Amazon's Echo, while newcomers Vinli and Verizon Hum entered the market.
Zubie came in first place with a 3% more than  last year's winner Mojio, closely followed by Vinli with just 1% more than Verizon's Hum.
OBD-II devices read information from the car's systems and provide services to the driver through connected apps.
Zubie monitors everything important related to a car's driving performance. It lets the user know when something is wrong with the car, helps find the closest, cheapest gas station, connects to roadside assistance, monitors the car's location from anywhere, gives an alert when a "learning" or teen driver goes too fast or slams on the brakes, and more.The Zubie Perks reward platform lets customers redeem valuable savings for items like auto insurance, tires, and extended warranties.
This year, Zubie added Verizon Wi-Fi hotspots as a shared device on Verizon Wireless plans. It supports up to 10 devices, so everyone riding in the car can watch their own movies, play games, post photos, work or whatever.
The winner of AUTO Connected Car News' Tech CARS Award for Best OBD-II Device with Software and Services is Zubie
Most Anticipated Device/Service
New products coming out this year address drunk driving, heads-up displays, augmented reality and safe warning systems. It looks like the two similar HUD/Augmented Reality products Carloudy and Way Ray split the HUD crowd and need for something to stop drunk drivers prevailed. Sober Steering edged out Carloudy with 37% of the votes over Carloudy's close 33%. Way Ray Navion and Nauto came in third and fourth. There were write-in votes for Samsung Auto, Delphi and Voyo.
Drunk driving has long been a very serious problem with most alcohol interlock devices mandated for those convicted of DUI. However, first offenders convicted of drunk driving on the average have driven drunk 80 times before getting caught. A new device currently being used in school buses, Sober Steering stops drunks from driving school buses by detecting alcohol blood levels through a sensor pad on the steering wheel. The company plans to offer the device to fleets, automakers and for aftermarket use.
The winner of AUTO Connected Car News' Tech CARS Award for Most Anticipated New Aftermarket Product Expected in 2016 goes to Sober Steering.
Best Connected Car Trade Show, Exhibition or Symposium
There are many trade shows, seminars and symposium that address the connected car market. Last year, The Connected Car Expo at the Los Angeles Auto Show won the the award. This year the show that was fresh in everyone's mind CES, won.
Automaker exhibitors at CES included Ford, Kia, Volkswagen, Mercedes-Benz, Audi, BMW and Toyota. There were technology suppliers to the automotive industry including DENSO, Hyundai Mobis, HERE, Bosch, Rinspeed, Continental, ZF, Visteon, IBM, Valeo, NXP, Qualcomm, NVIDA, Alpine, Pioneer, HARMAN, Magellan and others. GM's CEO Mary Barra introduced the Chevy Bolt at the show this year. CES has a record number of 2.47 million net square feet of exhibit space and 170,000 visitors.
CES, the event formerly known as the CES International or The Consumer Electronics Show produced by the Consumer Technology Association the organization formerly known as CEA (Consumer Electronics Association), edged out the Connected Car Expo, Connected Car Detroit by Automotive Megatrends and Telematics West Coast.
The AUTO Connected Car News' Tech CARS Award for Best Car Tech Connected Car Trade Show, Exhibition or Symposium goes to CES.
Marketing to Future Generations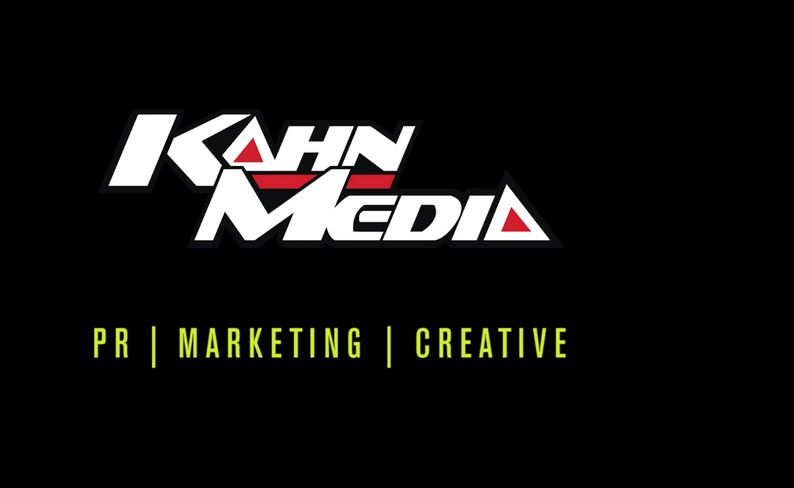 Marketing and public relations play a big part in the automotive industry. AT&T has the most connected car subscribers in the United States, however, the popularity of The Cars movie franchise and a ginormous fete of marketing prowess showed in the launch of Cars Mechanical Institute at the Petersen Museum, in Los Angels with 36% of the vote followed by AT&T with 29%.
Over 500 journalists attended the media opening of the Petersen Museum and were given access to endless reporting opportunities. There were diverse programs every hour. It is easy to get news release coverage, however, getting journalists to show-up required a full army of specialists.
The media kit included 19 news releases on different galleries, 19 fact sheets/bios, floor plans, over seventy photographs, a time-lapse video, a book and a Hot Wheels car. Most importantly, the Petersen hopes to inspire new design techniques by having students from Art Design College of Design design future automobiles and also encouraging kids to learn about car technology through interactive displays and an Augmented Reality app.
The winner of AUTO Connected Car News' Tech CARS Award for The Best Connected Car PR Representative or Public Relations Firm for Project, Device or Service goes to Kahn Media for the launch of the Cars Mechanical Institute at the Petersen Museum.
Learn about the winners for software, security, Bluetooth and automotive infotainment system, the winners for personality, maps, smartphone connectivity and car support app as well as best/worst winners.
If you want connected car news weekly or as-soon-as-published please sign up for our newsletters.