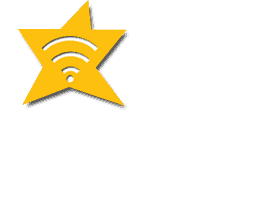 It was a very busy week for connected cars news with announcements from NAIAS and more information coming from CES. However there was still some news that was too short to report about Uber, Cadillac Super Cruise, Renesas, Wind River and Zonar.
Uber Fined & Lowers Rates Adds Hellicopters
California fined Uber's state subsidiary $7.6 million on Thursday for allegedly failing to provide regulators with enough detailed information on the ride-hailing company's drivers and riders. The judgement found Rasier-CA, the California branch of Uber, in contempt for allegedly failing to provide detailed operational data as soon as the state wanted it. The order gives the company 30 days to pay or have the state suspend the company's license to operate in California.
In Utah, Uber will be using AirBus helicopters to provide rides around Utah during the Sundance Film Festival in Utah later this month. On land, however, Uber lowered its rates for passengers. Lyft subsequently lowered its prices.
Autonomous Cadillac Release Slowed
Super Cruise for the Cadillac which was originally slated for the 2016 CT6 sedan has been delayed until 2017. The company wants to make sure that the system works correctly for highways at full speed or in stop-and-go traffic.
"Super Cruise breaks new ground with true hands-free capability for the highway and will be introduced in 2017," the company said in a statement. "Getting the technology right and doing it safely is most important, so the exact month of introduction cannot be announced at this time."
Renesas Synergy
Renesas Electronics, a premier supplier of advanced semiconductor solutions, announced new developments for the Renesas Synergy™ Platform, including the commercial release of the Renesas Synergy Software Package (SSP) version 1.0.0, mass production availability of the S7G2 Renesas Synergy Microcontrollers (MCUs), and availability of the first Verified Software Add-on (VSA) software from VSA Program partners.
The Renesas Synergy Platform, iss a complete and qualified platform for the development of embedded and IoT applications. It was designed to provide engineers with a platform that already has basic system elements implemented, configured and tested, so engineers can eliminate the time normally needed to implement and integrate base-line functionality and move almost immediately to product design, potentially reducing time to market by months. This allows system manufacturers to truly differentiate and increase the value of the end product they create.
Wind River Helix Cockpit
Wind River, introduced an automotive software platform for the command center of the connected car, Wind River Helix Cockpit. Cockpit was designed from the ground up to meet the intersecting needs of the automotive and IoT landscapes. Wind River has also updated its software for ISO 26262 certifiable automotive safety-critical applications, Wind River Helix Drive. Cockpit and Drive are the latest offerings under Wind River Helix Chassis.
Helix Chassis incorporates technologies from consumer-oriented embedded devices such as infotainment, telematics, and digital cluster systems; safety-oriented systems such as advanced driver assist systems (ADAS) and autonomous driving systems; and cloud-based development tools and enhancements for the applications.
Zonar in Nebraska
Zonar, a leading transportation technology company, announced  that Nebraska Transportation Company (NTC), the premier Midwest regional LTL trucking carrier with nationwide capabilities, has chosen to deploy Zonar telematics across its fleet in 120 trucks. NTC selected Zonar for its leading telematics platform and 2020 purpose-built communications tablet with pre-installed EVIR® (Electronic Verified Inspection Report), hours-of-service, fuel efficiency, two-way messaging and advanced commercial navigation.
Zonar's 2020 preloaded with ZLogs hours-of-service application will help NTC and its drivers track their hours-of-service (HOS) and submit timely and accurate reports. The HOS feature best prepares NTC to be on the roadway to compliance with the recently finalized Federal Motor Carrier Safety Administration (FMCSA) ELD mandate that requires electronically tracking HOS logs. The EVIR on the 2020 provides NTC drivers with a tool to conduct consistent and verifiable vehicle inspections and electronically submit inspection reports that are understandable, legible and complete.