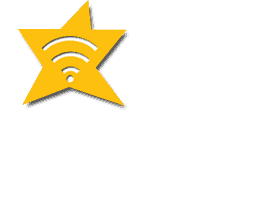 There has been more connected car news that was too short to report about, Obama, HARMAN, research, Merritor WABCO, Jaguar Land Rover, Geotab and On Semiconductor.
Obama Sees ZF @NAIAS
ZF was the only automotive supplier to host President Barack Obama at its North American International Auto Show (NAIAS) booth during his visit to Detroit on Jan. 20. The company demonstrated its advanced technologies that improve vehicle efficiency and safety and makes automated driving a reality.
More Fi to Clari-Fi
HARMAN  announced enhancements to its leading-edge Clari-Fi software solution, building on a successful launch in 2014. When listening to music, Clari-Fi improves the quality of highly compressed digital audio by restoring the authenticity, ambience, warmth, and clarity that is lost in the compression process.
Clari-Fi now addresses lower quality audio streams compared to its previous version, including audio limited to frequencies as low as 8 kHz. Additionally, Clari-Fi now offers speech detection, detection of advanced codecs such as HE-AAC, smoother sounding high frequencies, and the ability to up-mix mono sources to stereo.
Fewer Percentages of Licensed Drivers
University of Michigan's Sivak and Schoettle studies show that much lower proportions of teens and twentysomethings today have licenses compared to their counterparts in the 1980s.
About 87 percent of 19-year-olds in 1983 had their licenses, but more than 30 years later, that percentage had dropped to 69 percent. Other teen driving groups have also declined: 18-year-olds fell from 80 percent in 1983 to 60 percent in 2014, 17-year-olds decreased from 69 percent to 45 percent, and 16-year-olds plummeted from 46 percent to 24 percent.
Merritor WABCO Releases TOOLBOX 12
Meritor WABCO announces the release of TOOLBOX™ 12, the newest version of its PC-based diagnostic software that expedites vehicle diagnosis, increases uptime and optimizes work for technicians.
TOOLBOX 12 includes expanded diagnostic capabilities and support for anti-lock braking systems, electronic braking systems and hydraulic power brakes. TOOLBOX 12 also includes OnGuardACTIVE™ diagnostics, aftermarket electronic control unit (ECU) programming updates and an improved quick-start guide. The new software is now available for purchase.
NetFront Browser for Jaguar Land Rover
ACCESS CO. announced that its NetFront Browser NX Automotive Profile software solution has been chosen as the browser for the Jaguar Land Rover next generation connected infotainment system InControl Touch Pro, which is deployed across the latest range of Jaguar Land Rover vehicles available on the market.
The ACCESS solutions for Automotive combine best in class support for international and local media standards such as HTML5 and DLNA media sharing, enabling automotive manufacturers and the supply chain to provide global robust and flexible solutions for In-Vehicle Infotainment (IVI). The ACCESS solutions can be easily integrated into any IVI platform to allow passengers to use their own devices or fixed in-car systems for infotainment, and enable the car to interact with the connected home while providing auto vendors with the control needed to offer a powerful, flexible and secure in-car experience.
Geotab Buys Maps BI
Geotab, the go-to leader in telematics with more than 450,000 vehicles in 70 countries on its roster of users,  announced that as of December 31, 2015, the company has acquired one of its most innovative partners: Maps BI. Founded in 2013 under parent company Inovex Inc., Maps BI provides customers with an unparalleled level of enhanced visualization to better assist in the analysis of Big Data. Maps BI executives Mike Branch, CEO, Bob Bradley, CTO, and Bernard Cheng, Lead Developer, officially joined Geotab's dynamic staff on Jan. 11, 2016.
On Semi Buys Fairchild Semi
ON Semiconductor announced that it has extended its previously announced tender offer to purchase all of the outstanding shares of common stock of Fairchild Semiconductor International Inc.