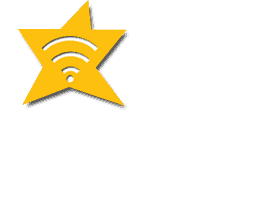 Even with a holiday, a new year and a giant parade down the street there was some connected car news that was too short to report. Companies in the the news shorts include Hyundai, Caruma, Valeo,We know many of our readers has been on vacation don't forget to cast your vote for the Tech CARS Awards which closes January 15.
Hyundai will finally be offering the update to CarPlay for Sonata owners in the first quarter of 2016, reported the Detroit Free Press. Owners with compatible Hyundai 2015/2016 Sonatas with navigation systems will have to buy an SD card with the new software to upgrade.
MERA, a global leader in value-added software R&D services, has been selected by San Francisco-based Caruma Technologies, Inc. to develop software for the Caruma Cam, the world's first connected car camera. Caruma Cam is a dual, low-light sensitive security camera – one facing in and one facing out; a driver safety device; and a 4G LTE hotspot.
Valeo has announced the acquisition of the German company peiker, a major supplier of on-board telematics and mobile connectivity solutions. The acquisition will enable Valeo to widen its range of connectivity-related products.
According to a recent report from Navigant Research, total sales of NG vehicles (NGVs) are expected to reach more than 35 million from 2015 to 2025.
CEVA, Inc. announced the completion of an ISO 26262 compliant safety design package that helps customers accelerate the certification of Advanced Driver Assistance Systems (ADAS) utilizing the CEVA-XM4 imaging and vision DSP. YOGITECH, a leader in providing functional safety solutions, was engaged by CEVA to deliver the Failure Modes Effects and Diagnostic Analysis (FMEDA) report and advise on achieving ASIL B compliancy. The CEVA-XM4 is already licensed and in design for safety-critical automotive applications and is the only licensable vision processor IP today to support ASIL B safety integrity level (in accordance with ISO 26262).
American Portwell Technology, Inc., announced PCS-8311P, aembedded in-vehicle telematics system centered around a 5th generation Intel Core processor with 4x Power over Ethernet (PoE) interfaces with M12 connector. Portwell's new PCS-8311P features wireless support for LTE, 3.5G (with SIM card), WLAN, GPS Dead Reckoning, GSM/GPRS and Bluetooth. The embedded telematics system supports 4x IEEE802.3af PoE interfaces, providing up to 15.4W per port with M12 connector. Additional features include: wide operating temperature range support, -40°~70°C, for harsh environment applications; wide range of DC power input from 9V to 36V; power management via smarter power ignition control; rich COM ports; dual hot-swappable SATA storage; and support for optional 1x CAN 2.0B. PCS-8311P is designed to meet MIL-STD-810F, EN50121 standards and EN50155 certification for railway applications.
PCS-8311P is the ideal solution for applications such as in-vehicle infotainment, digital signage as well as mobile communication and navigation for commercial and municipal vehicles, such as buses, trucks, taxis, police cars and other fleet vehicles. It is also a perfect solution for in-bus and on-the-train surveillance systems, and fleet dispatch and remote management.