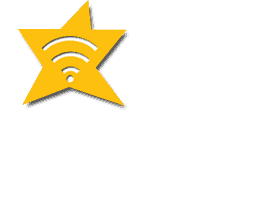 Over the Thanksgiving week there was connected car news that was too short to report from Faraday Future, Formula E, Audi, Samsung, Formula E, CARB, Tampa, Cadence Design, IGEN, Infineon, Mistubishi and Freescale.
Faraday Future will be exhibiting at CES and on January 4, 2016, the company will unveil a concept inspired based on its design and engineering vision. The company has several former Tesla Motor employees managing the company as well as the the lead designer for for the BMW i3 and i8.
Samsung Electronics will supply memory chips for for Audi infotainment, dashboard and ADAS  in the future. Financial details of the deal were not disclosed.
Formula E announced the ROBORACE series would run as a support package to the Formula E Championship. Roborace is an open challenge to the most innovative scientific and technology-focused companies in the world.
Green HOV is Running Out for PHEVs
As of November 17, 2015, the Department of Motor Vehicles (DMV)  issued 80,876 Green Clean Air Vehicle decals. The maximum number of decals available is 85,000.
California law allows single-occupant use of High Occupancy Vehicle (HOVs) lanes by certain qualifying clean alternative fuel vehicles. Use of these lanes with a single occupant requires a Clean Air Vehicle Sticker issued by the California Department of Motor Vehicles (DMV). Currently, there are two types of stickers that are being distributed by the DMV.
Florida Readies for Connected Vehicles
At the Florida Automated Vehicle Summit in Jacksonville, Tampa-Hillsborough Expressway Authority Executive Director Joe Waggoner will discuss plans for a $17 million program for connected car technology connecting cars to cars and smartphones. Tampa is one one of four places for a test bed.
Cadence OIP Wins Award
Cadence Design Systems, Inc. announced that it has received a Customers' Choice Award for a paper focused on IP for automotive applications at TSMC's recent Open Innovation Platform (OIP) Ecosystem Forum. The paper, titled "Building Silicon IP and Subsystems for Automotive Infotainment and ADAS Applications," was developed and presented by Charles Qi, senior design engineering architect for Cadence.
IGEN Recovers Vehicles in Mexico Works with Verizon and SoCal Dealers
Earlier this month, IGEN Networks signed a non-binding MOU to acquire Webtrack, a Mexican private corporation that provides end-to-end GPS-based vehicle telematics and analytics services in Mexico, at the purchase price of $5 million. In May, the company's wholly-owned subsidiary, Nimbo LLC, signed a major partnership agreement with Verizon Communications, Inc. Also, in June, the company's Southern California automotive dealership program was announced to launch a partnership with Star Shield Solutions LLC and Sky Force Technology Inc.
The future of vehicle recovery not only tracks and locates; it empowers and protects the consumer. Through IGEN Networks' sales milestones and strategic partnerships, the company is positioned to be recognized as a world-class leader in the consumer automotive industry.
Infineon Safety Packages
Infineon Technologies announced the availability of the Safety Package for the XMC4000 family of 32-bit microcontrollers. The XMC4000 Safety Package helps to develop TÜV-certified automation systems that conform with Safety Integrity Levels SIL2 and SIL3. In addition, with the XMC4000 Safety Package Infineon helps to cut development time for the functional safety software test libraries down to about one year. The XMC4000 Safety Package was developed specifically for industrial high-end applications such as factory automation, industrial motor control and robotics.
Tough 10.4″ TFT Displays from Mitsubishi Electric
Mitsubishi Electric Corporation announced  the coming launch of a new Tough Series 10.4-inch SVGA TFT-LCD module for wide-ranging industrial applications in construction and agricultural vehicles, factory automation, weaving equipment and more. The module features 6.8G vibration-resistant acceleration, which is seven times greater than that of conventional modules, as well as an operating temperature range of -40 to 85 degrees Celsius and industry-leading brightness of 1,500cd/m2. Sample sales will begin December 1 through Mitsubishi Electric offices worldwide.
The new module is expected to meet increasing market demands for TFT-LCDs that offer rugged resilience to extreme temperatures and strong vibrations for versatile applications.
Freescale Works with Green Hills
The TQ Group's TQMa6x based on the i.MX6 processor from Freescale can now be operated together with the INTEGRITY real-time operating system (RTOS) from Green Hills Software. The TQ minimodule and the INTEGRITY RTOS are ideally suited for applications in which a high degree of safety is required.The INTEGRITY RTOS, certified to IEC 61508 SIL 3 and EN 50128 SWSIL 4, is an operating system with a hard real-time, high performance, partitioned architecture with guaranteed resource availability and advanced multicore support.