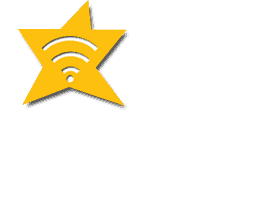 Connected car news that was too short to report included news about Google's self-driving car, Ford SYNC, Bosch, SAP, Magellan, Subaru, LG, Freescale, Mobi Charger, Mentor Graphics and ZF.
Google Self-Driving Car Trick or Treat?
In the scariest trick or treat department. Instead testing self-driving cars on the street with adults or even other cars. Google tested its LSV with live children of Google employees.
A Google blog post reported that for Halloween, Google asked employee's children in costumes to hang out around our their cars to give their sensors and software extra practice at recognizing children in all their unique shapes and sizes, even when they're in odd costumes.
"We teach our cars to drive more cautiously around children. When our sensors detect children—costumed or not—in the vicinity, our software understands that they may behave differently. Children's movements can be more unpredictable—suddenly darting across the road or running down a sidewalk—and they're easily obscured behind parked cars. So even if our cars can't quite appreciate the effort the kids put in dressing as their favorite character from Frozen, they're still paying full attention!"
Those self-driving vehicles have better be careful or they will participating in the "Dia De Los Muertos."
Ford SYNC Goes Social with Meople.Connector
Ford announced a new app for SYNC AppLink that will enable the growing number of people who use social media to stay connected and safe on the move. Social media aggregator Meople.Connector is Ford's first partner app to offer updates from networks including Twitter and LinkedIn, and enables voice-controlled responses. After drivers are alerted to messages, they can then use voice commands to "Read," "Answer," or "Skip," the message. Should they choose to respond to the message they have listened to, they can do so using pre-determined messages, which also can be customized by the user.
Bosch Protects Pedestrians
Bosch is developing a driver assistance systems that protect pedestrians more effectively. At the company's new research campus in Renningen near Stuttgart, researchers are close to perfecting a system that helps drivers brake and take evasive action if there is the threat of a car-pedestrian collision. If braking alone is no longer enough to prevent a collision with a pedestrian who suddenly walks out in front of the car, the assistant instantaneously computes an evasive maneuver. As soon as drivers starts taking evasive action, the system kicks in to support the steering maneuver.
SAP Vehicle Network in Cloud with IoT
SAP announced the availability of the SAP Vehicles Network solution. It is a new cloud offering that allows enterprise companies to offer secure, convenient end-to-end vehicle- and mobility-centric services – independent of devices or vehicles. SAP Vehicles Network enables drivers in North America to share data from the Internet of Things, activate gas pumps, pay at the pump, reserve parking, open off-street parking gates and pay for on-street parking from the car through a mobile wallet or app. SAP Vehicles Network also allows app providers and automotive companies to gain access to tens of thousands of mobile payment-enabled parking garages and gas stations in key markets. Thus companies can improve the driver and passenger's digital experience by using mobile wallets and third-party apps for an integrated in-vehicle experience.
SEMA Magellan Goes Off Road
Magellan will be featuring its new off-road vehicle navigation solutions for the 4×4 and Powersports vehicle consumer and OEM markets at the SEMA show in Las Vegas. Designed specifically for the off-roading enthusiast, these navigation solutions deliver detailed 3D maps, over 44,000 vehicle trails and community generated trails, improved driver safety and a superior user experience, all at an exceptional value. The two solutions include the eXplorist TRX7 for consumer markets, and the Off-Highway Vehicle (OHV) OEM software platform.
Magellan's smartphone driven OEM navigation software is compatible with all major infotainment platforms, including Weblink, CarPlay and Android Auto. The OHV platform can be branded by automotive OEMs so their customers have a consistent experience while planning a trail ride, and in the vehicle.
360 Subaru App
Subaru released a new 360 degree video playable on their Subaru Motorsports app (Android, iOS) that not only provides a full 360 degree view but also allows users to peer through the roof of a car, offering an unprecedented view of 2015 Rally America Champions David Higgins and Craig Drew at full speed in their WRX STI rally car. When Subaru published their highly praised Subaru Motorsports app in July of 2014, it was the first motorsports app in the world to feature interactive high-definition 360 degree video captured during competition. The app is also compatible with VR headsets to keep up with the rapidly expanding video wearable's industry.
Start-Up Support for Mobile EV Charger
FreeWire a product-focused company that builds highly innovative battery systems such as the Mobi Charger, an EV charging station that customers can deploy without needing any infrastructure has been accepted to Pug and Play Tech Center's Internet of Things Platform of Innovation.
LG Partners with Freescale
LG Electronics (LG) and Freescale are jointly developing next-generation vision processing solutions for camera systems, a critical component of the autonomous vehicles and advanced driver assistance systems (ADAS) market. The collaboration enables both companies to expand their developments in the field of advanced driver assistance solutions.
Mentor Graphics Updates RTOS
Mentor Graphics Corporation announced an update to the Mentor® Embedded Nucleus real time operating system (RTOS) targeting low power, next-generation applications for connected embedded and internet of things (IoT) devices. The Nucleus RTOS supports the development of safe and secure applications utilizing the ARM TrustZone in Cortex-A processors. The ARM TrustZone technology provides a system approach to create processor partitioning that isolates both hardware resources and software to help create a "secure" world that is protected from software attacks.
ZF Expands in Yokahama
ZF Friedrichshafen AG is expanding its activities in Japan: The technology company is founding an R&D center in Yokohama. The engineers at this location will focus on e-mobility among other.
At the Japan Tech Center, approximately 70 new positions for engineers will be created over the next two years in order to expand capacities for customer consulting and support and for the development of new technologies in the e-mobility sector.  The engineers will cooperate closely with Japanese automotive manufacturers in order to locally adapt ZF products to Japanese market requirements. Another focus will be on power electronics as well as development and design of entirely electric drivelines.