With th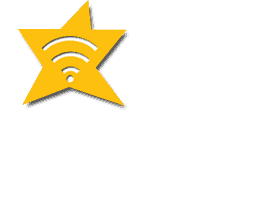 e coverage of the Connected Car Expo and LA Auto Show there were still a few news bytes that were too short to report from Carvana, Tesla, Ford, MirrorLink and Audi.
Car Vending Tech
Carvana, the first complete online auto retailer and Forbes 5th Most Promising Company, launched the world's first, fully-automated, coin-operated car Vending Machine in Nashville, Tenn. Carvana customers can now purchase a car entirely online and choose to receive their car through a proprietary and fully-automated pick-up experience, similar to how a can of soda is dispensed from a traditional vending machine.
Tesla Goes for 3 in 2016
At the Detroit Automotive Press Association Tesla VP, Diamuid O'Connell reported that Tesla plans introduce the new mainstream, high production, lower-cost Model 3 next March to begin production in early 2017.
Ford Show Suits to Demo Drug's Affects
Ford Motor Company has created a  uit to teach young people about the dangers of driving under the influence of illegal drugs.
Ford developed the suit together with scientists from the respected Meyer-Hentschel Institute in Germany to simulate some of the effects of drugs such as cannabis, cocaine, heroin, and MDMA (commonly known as Ecstasy); including slower reaction time, distorted vision, hand tremors and poor coordination.
The new Drugged Driving Suit will be incorporated into Ford Driving Skills for Life, the award-winning young driver program that has provided training to more than 500,000 people around the world through hands-on and online tuition since its inception 11 years ago.
MirrorLink Text Reader
Drivers can use the Voice Infos app to access their most important messages directly from their car dashboards. Voice Infos recites the user's most important messages while driving, such as missed calls, appointments, text messages, news and other updates. The platform comes to the dashboard via RockScout, a simple download, powered by MirrorLink that makes participating Android audio apps MirrorLink-compatible.
Audi & Sommerville Works
Audi and the city of Somerville, Massachusetts, are planning joint innovations for the city of the future on the east coast of the USA. They agreed to develop an urban strategy for Somerville, applying technologies for swarm intelligence or automated parking, and networking cars with traffic lights.
Beside networked infrastructure, Audi is bringing automated parking to the project. Self-parking cars result in three different benefits. Parking garages can be relocated from the city center to less attractive places. At the same time the parking area required per car is reduced by approximately two square meters. The cars park closer together and need fewer, much narrower lanes in garages, where pedestrian paths, elevators and stairs are no longer required.