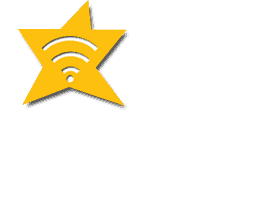 Before the Connected Car Expo at the LA Auto Show, there were many connected car news stories that were too short to report from BMW, Karma, GM, Ford, TomTom, Uber, Shell, Audi, Bosch, HARMAN and electric cars' big win.
BMW announced that it will make its vehicles compatible with Apple CarPlay in the future.
The electric automaker that was originally called Fisker Automotive has changed its name to Karma. The company promises a plugin hybrid by 2016 and is partnering with BMW for to use BMW electric drive and charging systems. Fisker founder Henrik Fisker formerly worked at BMW designing the Z8. Fisker was purchased by Wanxiang, China's largest auto parts maker in 2013.
GM will be sponsoring research at the University of Waterloo's Communitech innovation research hub and endow a research chair in the university's Engineering Faculty with $1 million.
Ford is the first automaker to test an autonomous vehicle at Mcity, part of the University of Michigan, and the world's first full-scale simulated real-world urban environment designed to test connected and automated vehicles in an effort to accelerate development time.
TomTom (TOM2) has signed a global, multi-year agreement to provide maps and traffic data for the Uber driver app.TomTom's advanced map-making technology, combined with traffic information, will ensure Uber has a seamless navigation experience, accurate arrival times and efficient journeys in more than 300 cities around the world.
TomTom Telematics and Shell will offer a complete fuel management solution using the TomTom Telematics fleet management platform WEBFLEET alongside Shell fuel management services.
Audi launched Audi at home in San Francisco and Miami. Audi at home is a premium, collaborative vehicle sharing service that provides residences of select properties a new way to drive Audi vehicles. LUMINA by Tishman Speyer, San Francisco's largest luxury condominium project currently under construction, will be the first residential community on the West Coast to offer the service, while the Four Seasons Residences in Miami will offer the service on the East Coast. The service will soon expand to other major U.S. cities.
Designed in collaboration with ARM mbed, Freescale Semiconductor's (NYSE: FSL) popular FRDM-K64F board is available now with comprehensive support for ARM mbed IoT Device Platform technologies, including ARM's new mbed OS operating system.


The Car Tech Winners Are

The Carbon Core for the body structure of the new BMW 7 Series was awarded the highest benchmark at the 17th Global Car Body Benchmarking Conference, the construction created using an innovative composite consisting of carbon fibre reinforced plastic (CFRP), aluminium and steel received the EuroCarBody Award 2015. The body of the new BMW luxury sedans was given a rating of 41.87 out of 50 possible points.

Bosch's touchscreen with haptic feedback was honored with the "CES 2016 Innovation Award" in the "In-Vehicle Audio/ Video" for CES Innovations Awards. Haptic feedback lets users operate infotainment applications such as navigation, radio, or smartphone functions interactively because users can feel the buttons.When touched, the display responds with haptic elements as well as visual and acoustic signals.

HARMAN's the JBL TRIP won a CES Innovation award. It is designed with concerns over safely using a smartphone in the car in mind. HARMAN's exclusive Voice Cancellation technology allows for crystal clear phone calls even with road and wind noise in traffic. Navigation and ADAS apps like iOnRoad wirelessly send safety and turn prompts via Bluetooth; simultaneously, the driver can easily listen to their factory radio for local newscasts or traffic updates. Since the conversation doesn't stop when you park, it quickly detaches from the visor and can be taken into the hotel room, kitchen or office to continue the conversation or music experience.

INFINITY KAPPA 5 is a five–channel car audio system also won a CES award. It features low- and high-level inputs, allowing for use in both factory and aftermarket system. It offers Bluetooth audio streaming as well as Harman's exclusive Clari-Fi music restoration technology which analyzes and improves the audio quality of compressed files in real-time. The Kappa 5 also features multi-pairing Party Mode that lets anyone in the car stream music, and its cabin-mounted control panel provides additional control as well as Bluetooth wireless communication.

BMW ConnectedDrive's ADAPTIVE mode, that debuts in the new BMW 7 Series, won in the "Vehicle Intelligence" category at the CES Innovation Awards 2016. The new setting has been incorporated into the standard Driving Experience Control switch and offers an adaptive vehicle set-up that makes clearly noticeable adjustments to suit the current driving style and road profile. When the optional Navigation system Professional is fitted, the ADAPTIVE mode additionally analyses the map data in order to select the appropriate vehicle set-up for example when changing from urban driving to the motorway, when negotiating winding roads or when approaching a road junction. The car with its built-in radar also selects the optimum configuration for situations such as overtaking or drawing close to a vehicle in front.

Don't forget nominations for the Tech CARS Awards are open until December 1, 2015.

The Best Winner of All—-For Breathing Easier – Electric Cars

The Union of Concerned Scientists studies the emissions cost of EVs from production to use to find electric cars produce 50 percent less global warming pollution than gasoline cars. By the end of their lives, gas-powered cars spew out almost twice as much global warming pollution than the equivalent electric car.There is an interactive tool that lets EV users see how much CO2 emissions they are saving over gas-guzzlers. For example a 2013 Nissan LEAF (24 kWh) charged in central Los Angeles produces about as much global warming pollution as a gasoline vehicle getting 100 miles per gallon.