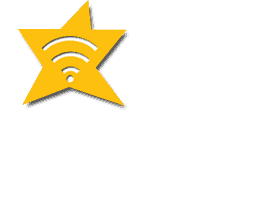 Every week in AUTO Connected Car News there are tidbits that are too short to report with separates articles. This week we have news from Apple, GM, LG, MirrorLink, Mitsubishi, Magan, Harman, Waze, Renesas and VOYO.
One Liner News
Apple has hired another auto tech exec NVIDIA's Jonathan Cohen, director of deep learning software for the company who makes a platform for autonomous cars, making some wonder is Apple is not only working a car but a self-driving one.
GM announced in its partnership with LG, LG provided the Chevy Bolt's electric motor (built from a GM design), DC/AC power inverter, on-board charger, battery cells, battery pack, instrument cluster, infotainment system and a multitude of converter/modules.
Honda announced it would put a self-driving car on the road by 2020 in collaboration with GM.
Starting November 7, smartphone user with systems with MirrorLink can access NPR One using MirrorLink RockScout.
Mitsubishi Electric announced a directional-indicator system that illuminates road surfaces at night to inform pedestrians and other drivers of a vehicle's intended path forward/backward, or when turning, opening doors or making emergency stops that will be exhibited with Mitsubishi Electric's EMIRAI3 xDAS concept car during the 44th Tokyo Motor Show 2015.
Magna International Magna is asking college students to answer questions such as: What features will the car of 2030 have? What will it look like? How will it perform? Students attending a college or university in Canada, Mexico or the United States are invited to submit their ideas at http://www.magna.com/studentinnovationchallenge by November 15, 2015, for a chance to attend CES 2016 in Las Vegas and compete in a team innovation competition with a total prize purse of $30,000.
HARMAN  announced a joint collaboration with Telechips Inc., a leading South Korean fabless semiconductor manufacturer, to deliver an Ethernet AVB based in-vehicle networking solution with superior entertainment features to help automakers take driving to higher levels of safety and convenience.
Mentor Graphics's Mentor Embedded Linux runtime software and development tools is expanded with processor support for the AMD Embedded R-Series family of processors.
Strategy UX Survey Says
A new report from the In-vehicle UX (IVX) group at Strategy Analytics  investigated consumer interest and preferences for sharing vehicle fault messages, receiving vehicle service and maintenance reminders, and receiving vehicle health reports.
Surveying consumers in the US, Western Europe, and China, Strategy Analytics found that these services provide great benefits for consumers, OEMs, and dealers alike.Consumers have convenient access to vehicle information either in-vehicle or via a mobile device; and in the case of faults, more knowledge about the issue with which to communicate to the service center.
The majority of respondents in the US and China were interested or very interested in each feature surveyed, while consumer interest in Western Europe was strong for several such services. Importantly for dealers, consumers were more likely to want to share vehicle data with dealers than they were with independent garages.
Waze Ups it App to 4.0
The Waze App has been update to Version 4.0 with a new design for easier navigation, reporting, and sharing.
• Reduced battery consumption.
• Fewer taps to start a drive, send locations and directions.
• New ETA panel organizes everything  in one place to view reports, check alternate routes, add a stop on the way, or instantly send ETA to friends and family.
• The new map is easier to read with a cleaner look catered to your drive.
• It's easier to help others on the road with a faster, more visual reporting menu.
• Reports and alerts are color-coded so you can instantly recognize them on the map.
• Smart reminders to leave on time for your Calendar events based on traffic conditions and drive times.
Renesas ADAS Kit
Renesas Electronics Corporation  announced the ADAS Surround View Kit. The ADAS Surround View Kit combines automotive cameras from Integrated Micro-electronics Inc. and multiple high-speed gigabit multimedia serial links (GMSL) from Maxim Integrated Products, Inc. on a miniature automotive chassis. This eliminates the need for system manufacturers to source and set up all these specific automotive components.
VOYO Gets Kickstarted
VOYO started a Kickstarter campaign for its OBD-II device and Internet of Things solution that provides actionable, useful information for consumers. with Autokey, immobilization, driver behavior, trip logs, alerts, EcoStart, games and  privacy/ security.
Cars Are Easier to Give Up than Smartphones for Some
A study by frog design found that personal vehicles are by far the most common and preferred mode of personal transportation, however, 37 percent of car owners revealed that they would like to give up their car or that they could get by without it. Many wouldn't give up their smartphones, Thirty percent of car owners would give up their car before giving up their smartphone. Cars providing personal freedom was the greatest and the most consistent underlying desire cited by participants in the survey.
Of those who use a car, three quarters prefer to be the driver. A third claim to change their own oil, and half consider themselves savvy enough to know how things work under the hood.