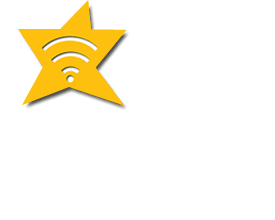 There were many new AUTO Connected Car news shorts this week from Honda, INRIX, Argus Cyber Security, Ultrahaptics, K2L GmbH & Co. KG, Bosch, Pittasoft and T-Mobile.
 Honda Gets License to Self-Drive in CA
Honda received a permit form California Department of Motor Vehicles for a self-driving cars on the road.
INRIX Buys ParkMe
INRIX, provider of real-time traffic information and connected driving services worldwide, announced it has completed the acquisition of ParkMe, a Santa Monica, CA company that helps consumers find parking, make reservations and mobile payments worldwide.
Argus Cyber Security Raises $$$
Argus Cyber Security developer automotive cyber security, t announced it raised $26M in Series B funding. The round includes Magna International, Allianz SE, the SBI Group and existing investors Magma Venture Partners, Vertex Venture Capital and the Co-Founder of the RAD Group, Mr. Zohar Zisapel. The new funding will support the rapid expansion of Argus' development and customer support teams as market demand dramatically increases.
Ultrahaptics Supports Jaguar Land Rover with Mid-Air Touch
Ultrahaptics, the leading developer of ultrasonic free-space haptic technology, announced that it is supporting Jaguar Land Rover in the investigation of a mid-air touch system for its Predictive Infotainment Screen.
Using the Ultrahaptics solution, the driver's hand can be located and tracked as it is moves across the interactive field; the system locks on and creates a physical sensation to indicate connection. The user can feel virtual objects and control switches and buttons, giving the ability to control them in mid-air and receive feedback to confirm their action has been successfully completed.
K2L Optolyzer Studio
K2L GmbH & Co. KG, announced the latest version of its OptoLyzer Studio software development tool, which enables automotive CAN and LIN network development with reduced complexity, cost and time for designers, testers and system integrators.
Bosch Shows How to Use Wasted Heat for Climate Control in EVs
At the Frankfurt Motor Show (IAA)  Bosch will demo  a  new thermal management that system distributes heat and cold solely on the basis of the vehicle's coolant fluid. Bosch's system features  pumps and valves which collect heat and cold at source and transport them to where they are needed. The need for heating and cooling is further reduced by the  use of waste heat from the electric motor and the power electronics, plus controlled air circulation that draws moisture from the air.
This is research from the publicly funded GaTE project (integrated thermal management in electric vehicles), Bosch, Mahle, Behr, and other companies developed the basis for optimized thermal management.
Bosch Senses Parking Spaces
Bosch has developed a special occupancy sensor that is scarcely bigger than a CD The sensors are installed in parking garages and on-street parking spaces, either on or in the asphalt, as desired. The occupancy sensors operate wirelessly and are powered by batteries, which eliminates the effort and expense of having to lay cables. Using a gateway, the Bosch sensor relays the encrypted information securely to a server, where a real-time parking map of all free and occupied spaces is created that can be accessed with the app or online.
The components of active parking lot management, which include occupancy sensors, the gateway, and the real-time parking map, also set the stage for the fully automated parking function of tomorrow.
Pittasoft BlueVue Over the Cloud for DashCam Remote Montiorign
Pittasoft will exhibit in the Connected Car pavilion of the New Mobility World hall at IAA. The company will showcase BlackVue Over the Cloud, planned for release in October, combines the latest BlackVue dashcams with mobile and PC applications that let users connect to their vehicles remotely through the Cloud. BlackVue Over the Cloud enables remote live video monitoring, alert messages pushed to user's phone in case of impact on their vehicle while away, as well as backup of important videos to the Cloud, so that users don't have to worry about losing critical footage.
T-Mobile Supports LTE for the IoT
T-Mobile and Numerex  announced a "LTE for the IoT" technology upgrade program that gives IoT and M2M companies an easy migration path from 2G to LTE. In advance of the impending 2G turndown, the program provides an alternative for customers with 2G devices who have not yet upgraded. Numerex and T-Mobile deliver a complete LTE upgrade solution, including module, device, platform, network and professional services as well customer support .