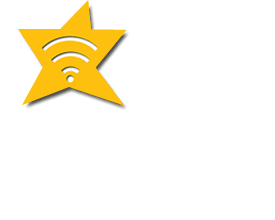 We wish that all our readers have a happy Labor Day. Even with a holiday weekend in the United States there was news that is too short to report from Censio, BMW/Zirx, Parkopedia, Ford SYNC, SmartDrive, Momentum Dyanmics, Intel, Verisk and Flow Radio.
Progressive Snapshot Mobile App by Censio
Progressive Insurance will launch a pilot trial of the Snapshot app developed by Censio for Android and iOS in mid September.
The Snapshot mobile app monitors and measure drivers so that they may earn a discount on auto insurance. At the end of each trip, the mobile app will give drivers personalized information, including a one to five star rating, a data summary, a map of their drive, and tailored driving tips, to help them improve their score. New Snapshot customers will have the option to use either the Snapshot app or OBD-II port connected device.
Censio was the winner in an eleven company competition Progressive held in 2014 for developers to create an app that performed as well as Progressive's Snapshot device.
BMW Invests in Zirx Valet App
BMW iVentures, is backing Zirx, a valet parking and retrieving app service with a major investment. The Zirx app allows drivers to request a valet to pick up their cars curbside. Zirx claims the service is cheaper than a garage. In San Francisco one day of parking with pickup and deliver is $12-$18 depending upon location.  BMW has also backed another parking company, JustPark, to enable drivers reserve spaces in garages.
Parkopedia Mirrolinked
Parkopedia has been working with remote access provider RealVNC to make the parking space app Mirrorlink certified, allowing it to be used in cars fitted with connected technology.  The partnership has helped make Parkopedia safer to use driving, helping drivers to find a parking space when they most need it.
Ford SYNC AppLink Devs @ TechCrunch Disrupt
Ford Motor Company has announced that its second annual SYNC AppLinkDeveloper Conference will be held in collaboration with TechCrunch Disrupt SF, held in San Francisco on September 19.
Ford invites mobile app developers to join the global Ford developer team to create original apps that leverage Ford technology in order to enhance or even redefine the role of the automobile in enhancing the in-car experience for customers by integrating their favorite apps or creating all new ones that improve their time behind the wheel.
SmartDrive Systems Wins 2015 North American Frost & Sullivan Award for Customer Value Leadership
Based on its recent analysis of the truck video safety solutions market, Frost & Sullivan recognizes SmartDrive Systems with the 2015 North American Frost & Sullivan Award for Customer Value Leadership. Responding to the need for a solution that plugs the gaps in the currently available commercial truck video safety solutions, SmartDrive introduced its one-of-a-kind video safety system, SmartDrive 360. This comprehensive product provides complete safety to drivers and trucks by integrating with the entire gamut of existing platforms such as active safety systems, in-vehicle telematics, engine control module (ECM), and other camera systems already available on board.
Momentum Dynamics Gains Momentum with SAFE Prize
Momentum Dynamics, maker of fast, high-power wireless charging for electric vehicles announced  it is the grand prize winner of Securing America's Future Energy's (SAFE) 2015 Energy Security Prize, sponsored by The InterTech Group.
Intel Gives $$$ for Quantum Computing Research
Intel Corporation announced a 10-year collaborative relationship with the Delft University of Technology and TNO, the Dutch Organization for Applied Research, to accelerate advancements in quantum computing. Intel will invest $50 million and will provide significant engineering resources both on-site and at Intel, as well as technical support.
Quantum computing is an area of research that Intel has been exploring because it has the potential to augment the capabilities of tomorrow's high performance computers.
Verisk Starts Data Exchange with OnStar
Verisk Insurance Solution introduced the Verisk Telematics Data Exchange. The company claims it is the first-of-its-kind data link between insurers and consumers who drive connected cars. Consenting connected-car owners will have the option to contribute their driving data and seamlessly take advantage of insurers' usage-based insurance (UBI) programs designed to reward them for how they drive.
Auto insurers will have expanded access to connected-car data in an easily usable format, paving the way for new and innovative UBI programs. General Motors, through its subsidiary OnStar, is the first auto manufacturer to sign on to the exchange.
Verisk will officially roll out its Telematics Data Exchange in the summer of 2016.
FlowRadio Flows onto Pioneer App Radio
Imagination Technologies announced that Pioneer has licensed Imagination's FlowRadio internet radio service for its in-vehicle app program. The internet radio and podcast content delivered by FlowRadio will be available through Pioneer's AppRadioLIVE app as a one-off in-app purchase called the Pioneer Radio Collection for $2.99 (US).
Panasonic & Ficosa
Kazuhiro Tsuga, president of Panasonic Corporation, accompanied by the president of Ficosa, José Maria Pujol, and the CEO, Javier Pujol, have formalized the capital and business alliance with a visit to Ficosa facilities in Viladecavalls (Barcelona).
Panasonic has taken a 49% stake in Ficosa.Through this alliance, Ficosa and Panasonic will accelerate the fusion and further evolution of the 'Comfort' and 'Safety' areas which is indispensable for the next generation cockpit systems.