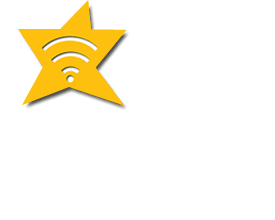 There many AUTO Connected Car News shorts this week about the BMW i3, IBM, HARMAN, Audi, Wind River, Infineon, Trend Micro, Maxim Audio Books and Arynga.
BMW Charged with New Program that Pays for Not Charging
BMW i3 owners who are serviced by PG&E can now participate in18-month pilot research study on how home EV charging affects the energy grid. The BMW i ChargeForward Program gives incentives  to those who qualify, to not charge some vehicles by up to one hour based on signals provided by PG&E to reduce impact on the grid.. Owners can opt-out for a day when needed. BMW i3 owners selected to participate will receive a $1,000 gift card at program launch, as well as a second gift card valued at up to $540 at the end of the pilot.
New Logo Look & Motto for HARMAN
HARMAN has a new logo and new division names. HARMAN's new logo represents the Company's mission to enable seamless, connected lifestyles for the home, car, stage and enterprise through its leading audio products, infotainment systems, software and connected services. The Infotainment division will now be known as Connected Car; Professional becomes Professional Solutions; Lifestyle becomes Lifestyle Audio; and Redbend, Symphony Teleca and HARMAN Automotive Services are now within a fourth division: Connected Services. Corresponding with Harman's new logo is the new tagline "Expect Brilliance".
IBM Offers Recipes for Connected Car Developer Succcess
IBM announced the launch of a new community, IBM developerWorks Recipes, designed to help developers  learn how to connect Internet of Things (IoT) devices to the cloud and how to use data coming from those connected devices.
Users of developerWorks Recipes can use IBM's platform-as-a-service, Bluemix, to implement step-by-step tutorials for embedding advanced analytics and machine learning into IoT devices and applications. Features it can use are analyzing data from its On-Board Diagnostic system or Spotting trends and obtaining solutions to common problems through graphical representation of historical and real-time data from IoT devices.
New OLED Lights Demoed by Audi
Audi debuted its Matrix OLED technology makes its debut in a concept car at the IAA. The light attains a new level of homogeneity. Also flat light sources open up new design possibilities
Wind River Update
Wind River software platform for the Internet of Things (IoT), has announced a major update to its real-time virtualization. The update includes storage virtualization capabilities, enhanced security capabilities, and expanded processor support. Virtualization Profile for VxWorks is based on Wind River virtualization technology.
Over 10 Million Infineon 77-GHz Radar Chips Shipped
Infineon Technologies  announced that it has shipped its ten millionth high-frequency radar chip. The 77-GHz chips are used in radar-based driver assistance systems that recognize objects at ranges of up to 250 meters. Infineon estimates that in the year 2014 nearly 50 percent of 77-GHz radar systems in vehicles were equipped with Infineon technology.
The first ten million of these radar chips from Infineon were primarily built into premium and luxury vehicles over the past six years. Infineon anticipates increasing demand and expects that, within the next year, up to ten million radar chips will also be used in mid-sized and compact cars.
TrendMicro Finds SmartGate Hack
TrendMicro while testing Škoda Fabia Car's(Czech company part of Volkswagen Group) remote system called SmartGate found that  attacker can read more than twenty parameters and even lock out the owner of the car from the SmartGate system. All the attacker needs to do is to stay within the SmartGate's in-car Wi-Fi range, identify the car's Wi-Fi network, and then break the password, which is secured quite weakly. Staying within the Wi-Fi range would not be so difficult, because the attacker can be lurking within up to fifty feet of the vehicle and still be within range. The Wi-Fi range could be even wider if the attacker is using a high-gain antennae. From there, the attacker can read all the car's data.
Audiobooks for Android Auto
Audiobooks.com announced its support for Android Auto, enabling users to enhance their in-car listening experience. Audiobooks.com is the first and only audiobooks application supporting the Android Auto platform. Driving will never be the same again.
Audiobooks.com's philosophy is to provide easy and convenient ways for people to enjoy audiobooks, wherever and however they prefer to listen to them. Demand for car infotainment systems and in-car listening is skyrocketing, which led Audiobooks.com to make the in-vehicle experience a high priority in guiding product development. Audiobooks.com is the only audiobook app so far to support Apple's new in -car platform, CarPlay.
New Deserializer from Maxim
Maxim Integrated Products announced the MAX9286 quad deserializer that enables the design of surround-view systems for advanced driver assistance systems (ADAS) with fewer components and faster time to market. Just one MAX9286 gigabit multimedia serial link (GMSL) deserializer receives and automatically synchronizes video from up to four cameras.
Electric Cloud Partners with Arynga
Electric Cloud and Arynga announced a product integration partnership that will bring Continuous Delivery solutions to the automotive Internet-of-Things (IoT) market. The joint solution will help automotive manufacturers, OEMs and system integrators adopt DevOps automation and Continuous Delivery practices that reduce software build and release cycle times within the complex and specific parameters of embedded and IoT software systems.