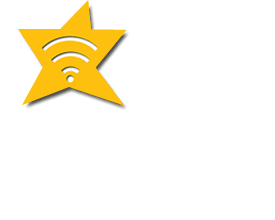 AUTO Connected Car News Shorts this week include news that is too short to report (2S2R) about Zubie, Visa, Volkswagen, Mercedes-Benz, Dual Electronics, Apple iOS 8.4, Renesas Electronics and Audi.
Zubie API ZinC Open
Zubie, a leader in connected-car service announced an open API platform called ZinC (Zubie for the Internet of Cars). The Zubie API provides partners and developers secure and managed access to vehicle diagnostics, location, trip activity and driving data from Zubie's fully certified and hardened platform. Access to all of these services is by an opt-in-only basis. Zubie never shares third-party data without customer consent.

Visa Connected Car Payments
Pay for you gas, burger, parking and bridge tolls from your car by Visa
Visa, demoed connected car commerce at Mobile World Congress Shanghai 2015, showcasing mobile and online purchases on the go.
The solution is currently being tested in Northern California. Visa Checkout and other tech enables secure in-car purchase  easy. Intended uses are drive-through fast food payments, gas, transit and parking services.

Attendees were able to check out Visa Checkout that is integrated into the dash of a car which allows drivers to make purchases with just a few clicks.
Get Your RRRRRRRsss Ready
Volkswagen of America, launched Your Rrrr site that allows Volkswagen fans to drive a virtual Golf R using the vocal renderings of car sounds from the user. The web app use artificial intelligence to analyze each user's unique impression of the Golf R engine's roar. It then generates a customized video of the 292-hp turbocharged Golf R model roaring through a race track, drifting, braking, among other cool stunts that correspond with the user's voice recording.
Remote Parking Coming to Mercedes-Benz
Parking can be difficult in tight spaces, damage the paint and make it hard to get out of the car. Mercedes-Benz solves the problem a remote-control system for moving into and out of parking spaces, available for the first time. It's called the Remote Parking Pilot, and is controlled from outside the vehicle by smartphone via Bluetooth.
Dual Buys Jensen
Dual Electronics Corporation has entered into a definitive agreement with Voxx International Corporation (NASDAQ: VOXX) to acquire the Jensen branded aftermarket car audio business. Upon completion of the transaction, which is expected on August 1, 2015, Dual will add the Jensen multimedia, head units, speakers and amplifier products to its car audio lineup. The acquisition complements the current assortment of Dual- and Axxera-branded car audio products, and allows the company to meet the needs of a broader range of customers in the 12V market.
iOS 8.4 Fixes GPS Bugs for Dual GPS
In iOS 8.3, there was a bug which blocks position information coming from Bluetooth GPS devices. The symptom was that your GPS looks like it is working, but your apps do not show your location. (Not all apps are affected, but most are.) The problem affected the XGPS150, XGPS160 and XGPS170 as well as Bluetooth GPS devices from other manufacturers.
After the release of iOS 8.4, Dual installed the official iOS 8.4 on iPhones, iPads, iPods and tested them with DUAL XGPS150A, XGPS160, XGPS170 and various applications. The bug that prevented Apple devices from obtaining location data from external GPS receivers such as XGPS products has been resolved in iOS 8.4.
News Single Din and Double DIN Receivers from Dual
Dual Electronics Corporation announce dthat it is shipping three new CD receivers: the DC525Bi double DIN model, its single DIN equivalent the DC515Bi, and the DC415i single DIN receiver. Two of the three models (DC525Bi and DC515Bi) feature built-in Bluetooth technology for hands-free calling, audio streaming and player control. All three models offer direct USB control for iPod and iPhone devices, control for Pandora radio app on an iPhone connected via USB, over 32 million custom color illumination options, and large 3.7\" wide LCDs. All three models are available now at the suggested retail prices: DC525Bi at $119.99 MSRP, DC515Bi at $99.99 MSRP, and DC415i at $89.99.
Other features found in all three CD receivers include 7 EQ presets, one pair of preamp outputs, and front panel 3.5mm and USB inputs for playback and charging (USB) from media devices.
Renesas & Audi Partnership
Renesas Electronics Corporation provider of microcontrollers and highly-advanced automotive semiconductor solutions, announced that Renesas and Audi have established a strategic relationship as part of the Audi Progressive SemiConductor Program (PSCP) to accelerate automotive innovation. This strategic relationship covers traditional automotive control areas such as powertrain, chassis, body and safety; driver infotainment and driver assistance systems; and newer application areas including automated drive, connected car and the electrical vehicle.