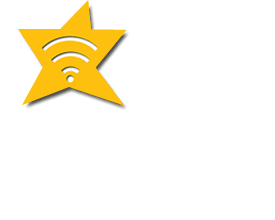 Here's the news that was too short to report about Volkswagen, Toyota, Continental, Nokia HERE, TomTom, Green Hills and Luxsoft.
Head-Up of Head-Up Displays for Volkswagen Passat
Volkswagen announced in Europe the eighth general models of the Volkswagen Passat (Passat Saloon, Passat Variant, Passat Alltrack and Passat GTE) can be equipped with a clear Head-up display. At the press of a button, the transparent display rises from its position behind the dashboard into the driver's primary field of vision. Speed, traffic signs, the activity of the assistance systems and other functions are displayed on the 10 x 15cm surface. The driver can decide if the  navigation data or alerts shown on the head-up display, as well as decide what to be displayed on the display.
Toyota Tacoma Goes for GoPro with Mount
The 2016 Toyota Tacoma will offer a GoPro camera and mount on select models to capture Tacoma driver's extreme activities to post on social media. The GoPro camera is sold separately.
Nokia HERE Almost There for German Automakers.
German automakers BMW, Mercedes-Benz and Audi are close to acquiring Nokia HERE maps to enable autonomous driving and cyber security.
Bosch & TomTom hit the autonomous Road with 3D mapping Specs & Provides Accessibility Data
Bosch and TomTom have agreed to collaborate in the area of maps for highly automated driving. Under this agreement, TomTom is designing the necessary maps, while Bosch, on the basis of its systems engineering work, is defining the specifications these maps have to meet. This maps have two layers. On top of the localization layer, the planning layer contains not only attributes such as lane divider types, traffic signs, speed limits, etc., but also 3D information about road geometry, including curves and slopes. TomTom mapping fleet will continue to be regularly on the road, accurately mapping new roads and routes.
TomTom announced that its map and traffic information have been chosen by the University of Minnesota's Accessibility Observatory as part of a new, national accessibility data set. TomTom will provide map and historical speed data to help analyze accessibility to jobs for driving and transit for metropolitan areas across the United States. Study partners will be able to use this data for policy development, local transportation system evaluation, performance management, planning and research efforts.
TomTom also announced more map coverage for 13 more countries across the globe.
Continental wins CAR HMI Concepts & System Award 2015
Continental's Driver Focus Vehicle concept car won the "CAR HMI Concepts & System Award 2015″ in the "Most Innovative HMI-Feature" category from we.Connect. The Driver Focus Vehicle connects a versatile LED light band with vehicle assistance systems, such as lane departure warning, adaptive cruise control, and collision warning, as well as an infrared camera mounted in the passenger compartment that detects the attentiveness of the driver. The light band encompasses the entire area in the vehicle that is visible to the driver and alerts him or her to any potential hazards on the road. It uses light signals adapted to the current situation to guide the driver's eyes intuitively toward the traffic situation ahead.
Continental Integrates Freescale's 77 GHz Radar with ISO 26262
Continental announced plans to integrate Freescale's next 77 GHz radar technology into Continental's next generation short- and mid-range automotive radar modules for advanced driver assistance systems (ADAS) radar solutions. Defined and developed from the ground up to address the ISO 26262 standard, Freescale's next radar chipset integrates a complete radar system, providing coverage around the vehicle for applications such as emergency braking, blind spot detection, lane keeping assistance and pedestrian detection.
Continental Tests Tires Made of Dandelion Roots
Have you ever noticed that dandelion roots are really gooey and rubbery? Continental's scientists did. Continental presented the first test tires in a limited series made from the new material Taraxagum, derived from the botanical name for dandelion (taraxacum). WinterContact TS 850 P has treads made entirely of natural rubber from dandelion roots. Using the roots helps Continental be more sustainable and less dependent on traditional raw materials. Beside reducing the dependence on natural rubber, cultivating dandelions on unused land in temperate regions of Europe – closer to Continental's European tire plants – would reduce logistics costs and the transport-related burden on the environment.
Mack GuardDog is a Pack of 25K
Mack Trucks has activated its award-winning Mack GuardDog Connect integrated telematics solution in more than 25,000 Mack models.
MCUs Populated with Populus for Green Hills & Luxsoft
Green Hills Software and Luxoft Holding, announced the integration of Green Hills Software's INTEGRITY real-time operating system (RTOS) with Luxoft's Populus Suite HMI design tool chain. With the use of Green Hills Software's MULTI integrated development tool chain, this combination allows Populus to run on a wide range of automotive grade microcontrollers (MCUs), enabling the creation of robust digital instrument clusters with a low memory footprint.