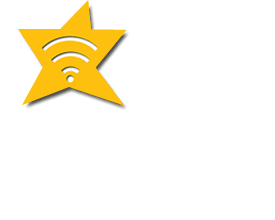 Here's the connected car news that was too short to report (2S2R) for the week. News shorts feature TomTom, Spirent, VOXX, InstallerNet, Microchip, Rockford Fosgate, National Safety Council, MagnaChip and Elektrobit.
TomTom Nav for Fiat 500
For the first time on a Fiat 500, the embedded infotainment system features the full TomTom experience with fresh maps, a superior routing engine and includes five years of TomTom's Live connected suite of services*: highly accurate world-class traffic service, live speed cameras together with weather alert and a rich local search function for Points of Interest.
Spirent Test System Can Test Your CAN Bus
Spirent Communication launched its Automotive Record and Playback test system . This automotive test system provides radio frequency (RF) recordings for all the major Global Navigation Satellite Systems (GNSS)—GPS, GLONASS, Galileo, BeiDou, and QZSS— and vehicle CAN bus data. The system can also record up to four video streams, audio and other high-speed sensor data to provide a more complete record of the route. The recorded data is time-stamped and can then be replayed repeatedly to help engineering teams verify new designs work all over the world without leaving the lab.
VOXX CarLink Updated
The Voxx CarLink OBDII device with service adds automatic crash notification, roadside assistance, stolen-vehicle tracking and recovery, emergency response assistance, and a driver-distraction service. Other features include remote start, fuel reports, lock and unlock from a smartphone app. Safe Driver includes a Driver Distraction text blocking service app to reduce texting and driving, Safety Zones (Geo-Fencing) for automatic alerts, and Driver Scoring reports to help improve driving habits
The CarLink ODBII device sells for $289, without the remote-start convenience system with months of premium service or 12 months of basic service. When data is shared with insurance companies there could be discount.
InstallerNet Locates OBD Ports for Zubie
InstallerNet announced it is providing an OBD port locator system for Zubie devices. Zubie will use InstallerNet's port locator so its customers may determine the location of the OBD port in various vehicles. By entering the make, model and year into the OBD Locator available on mobile devices or desktop computers, connected car customers can access the location of their OBD port.
Universal Bluetooth for AUX from Rockford Fosgate
Rockford Fosgate announced it is now shipping a universal Bluetooth kit that converts any amplifier or head unit into a Bluetooth audio streaming device. Rockford's RFBTRCA adapter allows music streaming, including Pandora, from a smartphone, tablet or laptop. It is available at a suggested retail price of $49.99.
The RFBTRCA universal Bluetooth to RCA adapter features Bluetooth V3.0+EDR, /8-inch (3.5mm) to stereo RCA audio output, simple one button pairing and auto connect after initial pairing.
Microchip AUTOSTAR Helps Get the Most out of MOST
Microchip Technology announced that designers using the Automotive Open System Architecture (AUTOSAR) can now connect their systems to  CAN and LIN as well as the MOST Cooperation's automotive-proven MOST networking technology. This means that Microchip's MOST Intelligent Network Interface Controllers (INICs) can be used for cross-domain communication in an AUTOSAR system, such as Advanced Driver Assistance Systems (ADAS), which simplifies automotive networking and diagnostics.
AUTOSAR has developed a standardized, open software architecture for automotive electronic control units.
My Connected Car Does WHAT?
The National Safety Council and the University of Iowa  launched a new website, MyCarDoesWhat.org, to help educate consumers about new automotive safety technologies and how they work.
MyCarDoesWhat.org includes educational videos and other information about a variety of safety technologies including back-up cameras, blind spot monitoring systems, forward collision alerting and other systems that help drivers avoid or reduce the severity of a crash. The goal of the website is to teach drivers how to most effectively use these safety technologies, leading to safer driving.
More Chips from Magna Chip from ABOV
MagnaChip Semiconductor Corporation announced  that it has started the co-development of an automotive MCU process with ABOV Semiconductor, Automotive Electronic Systems and Semiconductors Lab. of UNIST (Ulsan National Institute of Science and Technology) and Analog & Mixed Signal Integrated Circuit Lab. of SNU (Seoul National University) using MagnaChip's 0.18 micron automotive process. MagnaChip plans to develop MCU products with ABOV.
Elektrobit EB Guide 6 Guides HMI Development
Elektrobit  announced EB GUIDE 6, a software toolkit that allows automakers, Tier 1 suppliers and developers to design and develop sophisticated, customized human-machine interface (HMI) systems more easily, quickly and cost-effectively. EB GUIDE 6 is an updated version its HMI toolkit for the development of multimodal in-car screens with advanced graphics, plus voice-, touchscreen- and gesture-based controls.
EB also announced a new pricing and licensing model with EB GUIDE 6 which includes a free, downloadable version—EB GUIDE Studio 6 will be available for download at  starting mid-August 2015.