The Ford Motor Company is not just about motors any more. The company's Palo Alto research center is working on 3D printing for parts, Android smartwatch apps and self-driving autonomous cars.
Self-Driving Autonomous Fords
For announced that their self-driving director will be Randy Visintainer. The company will be further researching the second of three phases of autonomous driving. The team is working to make the required sensing and computing technology feasible for production and continuing testing and refinement of algorithms building on driver assist technologies such as Pr-Collision Assist and Pedestrian Detection.
Ford CLIPS Carbon3D for Elastomer Grommets & Bumpers
Ford is collaborating with startups including Redwood City-based Carbon3D using Continuous Liquid Interface Production technology (CLIP) – a 3D printing technology that grows parts from UV curable resins at speeds as much as 25 to 100 times faster than conventional 3D printing processes.
Carbon3D technology uses engineering resins to dampen vibrations, support loads or withstand high temperatures. Ford produced elastomer grommets for the Ford Focus Electric and damping bumper parts for the Transit Connect using Carbon3D.
Oh Wear Oh Wear is My Android Watch and EV?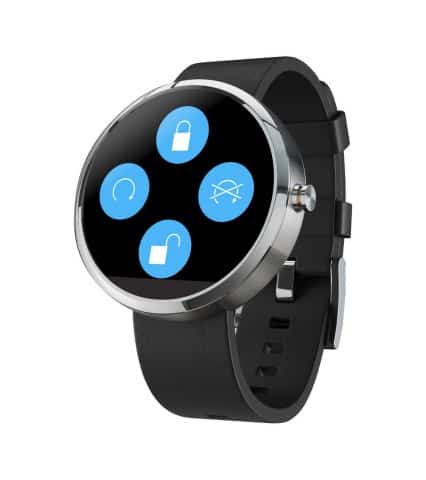 The MyFord Mobile app extension is coming soon for smartwatches – including Android Wear based on the My Ford Mobile app for smartphones with driving range, battery status, battery charging and vehicle locating for electric vehicles.
Ford noted that he first apps to launch with the new Ford SYNC 3 AppLink system are Spotify, Pandora, Glympse, Accuweather and iHeartAuto.
This week, SYNC 3-equipped Ford vehicles are on the road for test drives.