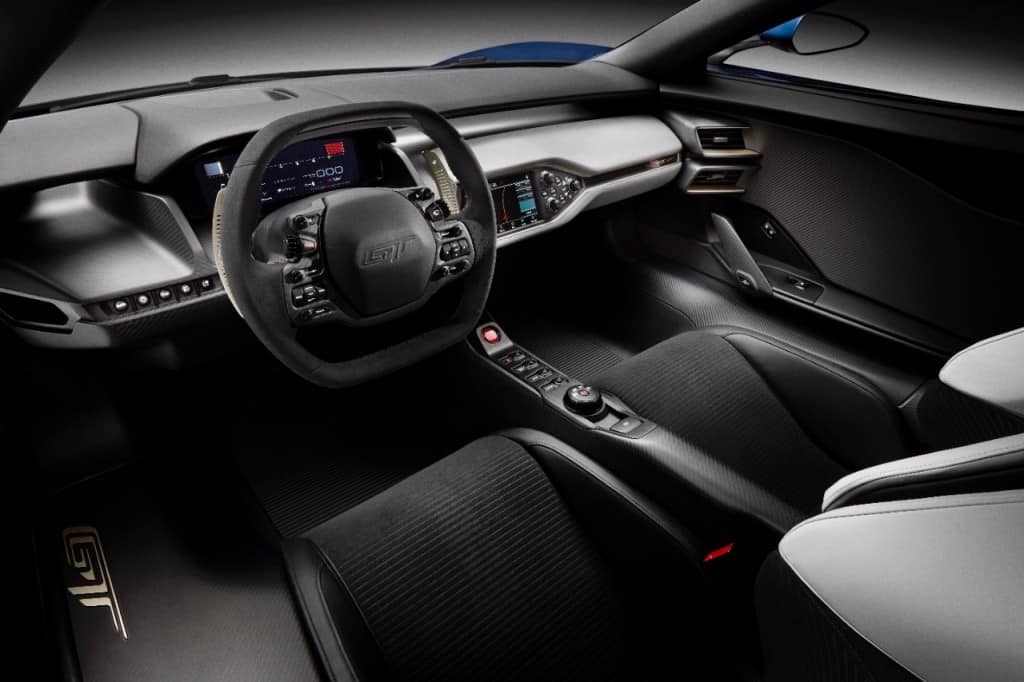 New research techniques including eye tracking, measuring where eyesight stays longest and biometrics are being tested by Ford to discover how people feel and discover new cars.
Ford is using these new techniques in vehicle design to "deliver an enhanced user experience."
Research shows that a great-looking interior design can attract new buyers, but if that design doesn't accommodate  customer needs, the customer is less satisfied.
Data collected in Ford's experimental research is guiding the Ford design team to shape what they call the best customer experience possible.
Ford used some of the techniques in designing the interior of the all-new Ford GT.
When you look at the design of the Ford GT interior your pulse should increase as well as your body temperature.
Ford stated  the main components of the Ford GT interior were identified, then the design used innovative design solutions.
Ford GT design focused on functionality, innovation and connecting to the driver with intuitive technology.
The final design had the sense of:
Techtile – Technology is  set in island areas, that are reachable so that he driver doesn't have move hands.
Spacious – the instrument panel features a two-tier step design with floating wing, calling attention to the open space.
Touchy Feely – soft materials and hard technology are carefully balanced so that all touchable materials are soft and all technology areas are hard.
Using the design principles Ford will be at this year's Salone del Mobile furniture and design event April 14-19 in Milan, Italy.
Designers used these principles to design  a racing sailboat, musical instruments and a football table. Just as with global design review for a vehicle, proposals were vetted by the leadership team to ensure alignment with fundamental principles, feasibility and efficient use of resources.
Ford is developing a great following through its EcoBoost Challenge, giving drivers the opportunity to drive Ford vehicles and their competitors. Ford will deploy the Microsoft cloud Azure for its SYNC 3.